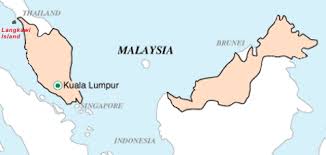 Nevada, Jun 3 (IBNS): The Hindu community in the Bukit Padang neighborhood of Sabah's capital Kota Kinabalu in East Malaysia is all set to celebrate the five-day auspicious and elaborate Mahakumbhabhishekham (consecration) ceremony at the Sri Pasupathinath Temple.
The Mahakumbhabhishekham ceremony will reportedly conclude on Jun 8.
It will be its third Mahakumbhabhishekham, which is held every 12 years.
The ceremony will include five days of rituals by a team of 15 priests starting Jun 4.
Bathing of the 'Kalasam' of the temple tower by sacred water from India's river Ganga, considered holy by Hindus, on Jun 8 will be the supreme moment of the ceremonies, reports suggested.
According to reports, the temple completed some important renovations recently, which included building a new entrance tower.
K. Mathavan is temple president while Siva Sri Muthukkumara is the head priest.
Distinguished Hindu statesman Rajan Zed, in a statement in Nevada (USA) on Tuesday, commended the Hindu community in Sabah for keeping the traditions alive and said that it was important to pass on Hindu spirituality, concepts and traditions to coming generations amidst so many distractions in the consumerist society.
Quoting scriptures, Zed, who is President of Universal Society of Hinduism, suggested "Sabah and worldwide Hindu community: conquer your passions and senses; meditate; keep your heart pure and full of love; seek higher knowledge; and realize Self which is deathless, source of all light and knows all."
Rajan Zed requested declaration of Thaipusam as a public holiday in Sabah enabling more community members to celebrate it together.
According to reports, presently Thaipusam is a public holiday in Kuala Lumpur, Putrajaya, Kedah, Johor, Negeri Sembilan, Perak, Penang and Selangor.