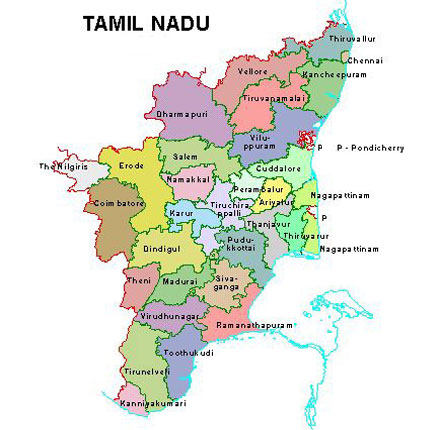 CHENNAI : The Tamil New Year in 2014 will be called Jaya, the 28th year in the 60-year Tamil calendar. Though January 1 is considered the New Year for official purposes, most Tamils follow the Tamil calendar and celebrate April 14 as new year. Some hardcore Dravidians, however, consider Pongal as the New Year.
Each Tamil New Year is named from a calendar of 60 names which starts with Prabhava (first in Sanskrit). The names repeat after every 60 years. Thus the outgoing year is Vijaya and the next Tamil year will be called Manmatha. In 1954, the Tamil New Year was called Jaya; those born that year will be celebrating their 60th birthday this year.
Temples and mutts across the state have lined up several religious programmes to mark the occasion. Special pujas and discourses have been planned at temples from Monday morning. At the mutts, senior pandits will read the new almanac and predict the good and bad that the coming year has in store for people.
At Kapaleeswarar temple, devotees would bring milk in 1,008 pots. Similarly, pujas have been arranged at other big temples like Vadapalani Murugan temple and Triplicane Parthasarathy temple.
At the branches of Kanchi and Sringeri Sankara mutts, scholars would read the panchangam (almanac) in the evening in the presence of devotees. A pandit will read the advantages and disadvantages for each rasi in the zodiac and close the programme with the distribution of buttermilk and jaggery water.
"Jaya will bring all-round prosperity to the people of the country," forecasts astrologer R Swaminathan. "There will be good rain and good harvest. People will be generally happy, but there is bound to be some hindrances during happy occasions," he said.
DMK president M Karunanidhi, when he was the chief minister, declared Pongal as the official Tamil New Year and criticised the repeat of names of the Tamil New Year as per the almanac. But in 2011, after J Jayalalithaa took charge, the government went back to the old system.