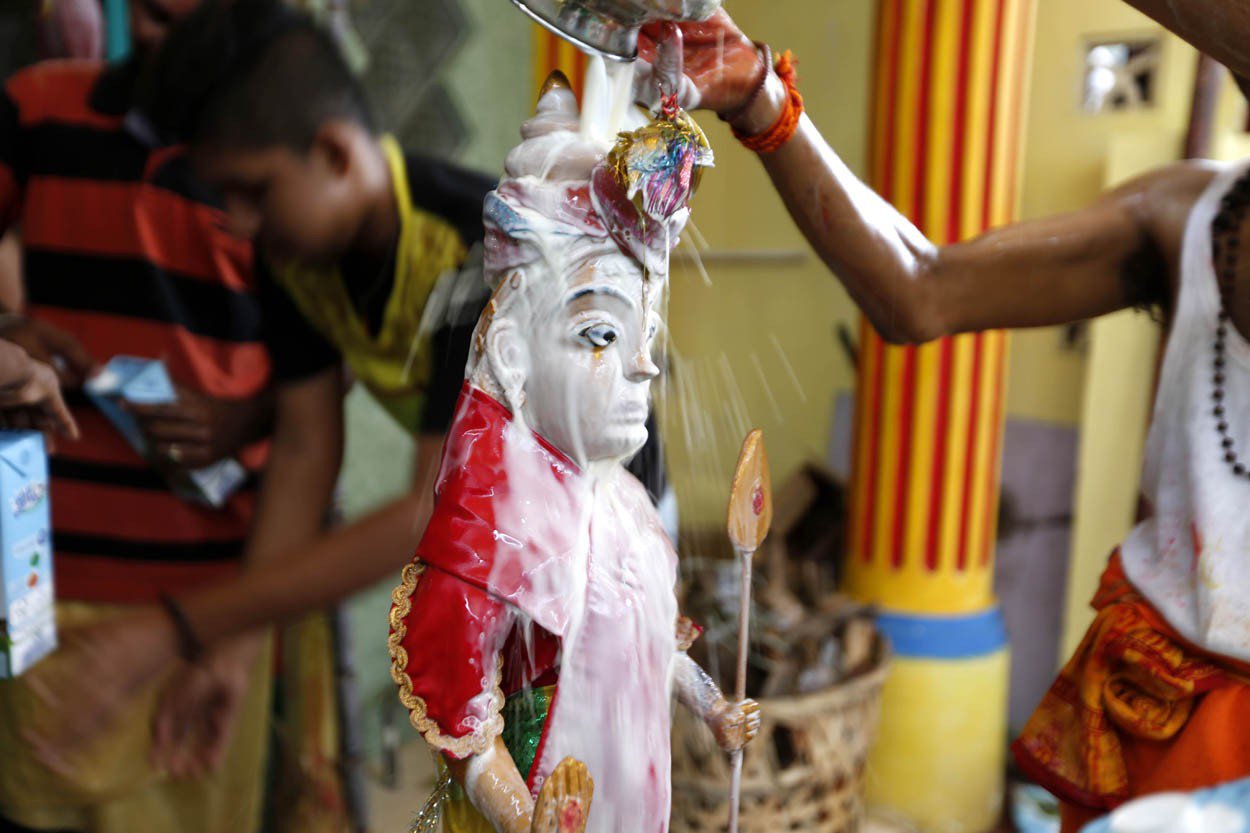 Posted: Sun, May 1 2016 | 07:50 pm
Hindu believers in Indonesia's sharia-based region Aceh Darussalam continue to practice their traditions by staging Indian music parades. Hindu residents play Indian percussion instruments while carrying a flower-covered statue of Lord Murugan – the god of war in Hindu mythology – around the Javanese areas of Kampung Jawa in the provincial capital of Banda Aceh.
During the procession, Hindu residents being passed by the parade break coconuts as a tribute to and plea for blessing from the deity. Muslim Acehnese also enjoy the exotic show. The Hindu ritual shows multiculturalism is implemented in the predominately Muslim province.
Lord Murugan, or Muruga – sometimes also known as Karthilkeya, Arumuga, Shanmuga, Guhan, Skanda, Subramanya and Kumara – is considered to be the son of Lord Shiva – the Hindu god of disruption and the brother of Lord Ganesh – the famous elephant-headed god of India.
Acehnese of Tamil-Indian descent, devotees of Murugan, pierce their cheeks with metal rods during the ritual to mark the Panguni Uthiram festival.  Hindu Tamil people in Aceh have only one place of worship in Banda Aceh. The small temple was rebuilt and officially inaugurated in 2012 after the 2004 tsunami through contributions from Hindu communities in Malaysia and India. Before the tsunami disaster the population of Hindus in Aceh was about 500 people.