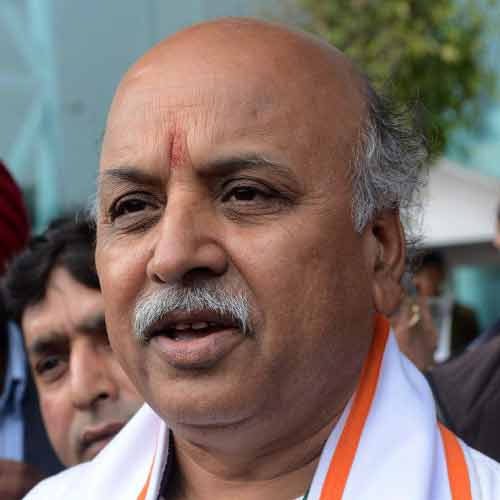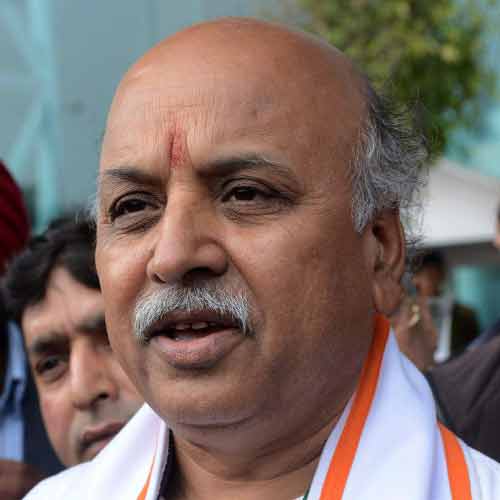 BHOPAL: Two days after Barack Obama nudged India to uphold religious freedom, Vishwa Hindu Parishad working president Praveen Togadia said India is no longer a nation of Hindus. 

Addressing a rally in Morena on Thursday, he said Hindus are being evicted from their homes in Ahmedabad, Jaipur and Bhopal. "Hindus are not secure anywhere in the world, including India," he said. 

He said state governments have been providing financial aid to aged and infirm Muslims. "Minorities are also being given financial aid for education and Haj pilgrimage while poor, aged Hindus are being ignored," he said. 
When reporters asked how Hindus were unsafe when BJP governments were in power at Centre and in most states, he said, "I am not here to defend BJP or criticize Congress." 

When asked to react on Obama's remarks on religious freedom, Togadia said Obama was "misinterpreted". 

After Obama's speech, Congress general secretary Digvijaya Singh had tweeted — Will Modi take his friend Obama's advice and ask his friends in VHP to shut up? 

He also tweeted, "Thank you Mr President Barack Obama for speaking up for Indian citizen's rights to profess practice and propagate his religious belief."