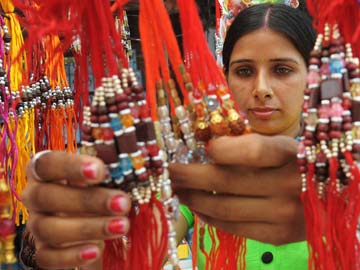 Singapore:  Hindus in Singapore celebrated Rakhsha Bandhan festival with cultural programmes promoting social integration among Indian and local communities in Singapore.
"Rakhsha Bandhan is one of the main events celebrated in Singapore by Indian Hindus," said R Narayanamohan, chairman of the event organising committee of the Hindu Centre.
"Certainly there are a lot of expatriate Hindus who have moved from India and settled in Singapore. Such events help to integrate them with local community," said Narayanmohan.
He underlined the importance of hosting such events on larger scale, saying community integration was to encourage understanding of the new Indian community with the locals, whose forefathers had migrated to Singapore in early 1900s.
"This year, we have more than 40 Indian Hindu organisations jointly organising Rakhsha Bandhan," he said. 
These organisations included Indian schools established in Singapore and educating children of the high-net worth Indian expatriate community.
"It is very encouraging to see increasing number of people participating in the annually-held traditional events," Narayanamohan said.
Over 600 Indians, along with their families, were at the gathering yesterday which saw over 400 students participating in art competition and cultural show of traditional dances and musicals at the 1885-built Sri Srinivasa Perumal Temple in Singapore's Little India precinct of Indian origin businesses.
The Hindus in Singapore also celebrate Diwali and Geeta Jayanthi in big scale.