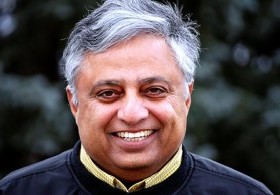 In view of Hungarian Prime Minister Viktor Orban's governing Fidesz party winning control of all county assemblies and all but one of the largest cities, Hindus have urged him to make efforts in integrating Roma population.
Distinguished Hindu statesman Rajan Zed, in a statement in Nevada (USA) today, stressed that mechanisms should be urgently developed to protect the vulnerable Roma and it should be an Hungary-wide priority to integrate Roma.
Zed, who is President of Universal Society of Hinduism, pointed out that in Hungary, despite various so called government initiatives, Roma reportedly continued to face blatant discrimination, shanty town living, an atmosphere of hostility, huge unemployment rate, lower life expectancy, prejudice, significantly higher school dropout rate, racism, stereotyping, school segregation, social exclusion, mistrust, human rights violations, etc.
Rajan Zed urged Orban to take the Roma issue very seriously as continued marginalization and discrimination against an already persecuted community should not be acceptable in 21stcentury Europe. This country of Lake Balaton, romantic Danube River, Franz Liszt and Bela Bartok should be more embracing of Roma brothers and sisters who had been reportedly living here since 14th century, Zed added.