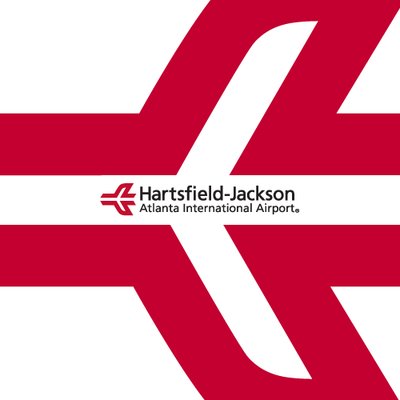 Hindus have welcomed proposal of Hartsfield-Jackson Atlanta International Airport (ATL) to create Yoga/Meditation space, and hope that it will be available free-of-charge to users like some other US and international airports.
ATL is seeking proposals to develop "Traveler's Oasis" on its T & B Concourses totaling 4,334 square feet, which includes Yoga/Meditation space with yoga mats, with the optional provision of "instructional yoga exercise technique videos".
Calling it a step in the positive direction for ATL, distinguished Hindu statesman Rajan Zed, in a statement in Nevada today, urged all top world airports to provide yoga facilities for the passengers if they wanted to help reduce their stress levels and be "world-class" airports. Zed urged ATL authorities to keep the Yoga Space open round-the-clock and invite the local yoga studios/teachers to hold occasional free yoga classes there for the passengers, employees, vendors and visitors.
Yoga, referred as "a living fossil", was a mental and physical discipline, for everybody to share and benefit from, whose traces went back to around 2,000 BCE to Indus Valley civilization, Zed, who is President of Universal Society of Hinduism, noted.
Rajan Zed further said that yoga, although introduced and nourished by Hinduism, was a world heritage and liberation powerhouse to be utilized by all. According to Patanjali who codified it in Yoga Sutra, yoga was a methodical effort to attain perfection, through the control of the different elements of human nature, physical and psychical.
According to US National Institutes of Health, yoga may help one to feel more relaxed, be more flexible, improve posture, breathe deeply, and get rid of stress. According to "2016 Yoga in America Study", about 37 million Americans (which included many celebrities) now practice yoga; and yoga is strongly correlated with having a positive self image. Yoga was the repository of something basic in the human soul and psyche, Zed added.
Awards-winning ATL with history going back to 1925, owned by the City of Atlanta and operated by its Department of Aviation and spread in 4,700 acres; claims to be "the busiest and most efficient airport in the world". It reportedly offers nonstop service to over 150 domestic and 75 international destinations and serves nearly 104 million passengers annually. Keisha Lance-Bottoms and Roosevelt Council Jr. are Atlanta Mayor and Airport General Manager respectively.
Please browse below website for newest information about guide to Atlanta Airport
---
Source: World Hindu News