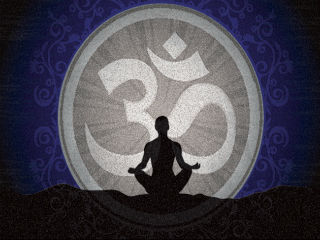 Hindus have welcomed Franciscan Spirituality Center in La Crosse (Wisconsin), sponsored by the Franciscan Sisters of Perpetual Adoration—Catholic sisters "engaged in furthering the work of the Catholic Church and the Gospel", for hosting various yoga programs.
This Center is hosting a yoga retreat, "designed to nourish the divine woman within", from June 8-11. It also hosts Vinyasa Flow Yoga sessions on Mondays, bringing together "physical, mental and soulful balance through the practice of yoga"; Golden Yoga sessions on Tuesdays whose instructor "creates classes that wake up the body and quiet the mind"; and a Vinyasa session on Wednesdays, whose announcement says "Vinyasa Flow Yoga is a moving meditation".
Welcoming Franciscan Center for hosting yoga programs, distinguished Hindu statesman Rajan Zed, in a statement in Nevada today, urged all the Wisconsin public schools to introduce multi-beneficial yoga programs in their curriculums.
Yoga, referred as "a living fossil", was a mental and physical discipline, for everybody to share and benefit from, whose traces went back to around 2,000 BCE to Indus Valley civilization, Zed, who is President of Universal Society of Hinduism, noted.
Rajan Zed further said that yoga, although introduced and nourished by Hinduism, was a world heritage and liberation powerhouse to be utilized by all. According to Patanjali who codified it in Yoga Sutra, yoga was a methodical effort to attain perfection, through the control of the different elements of human nature, physical and psychical.
According to US National Institutes of Health, yoga may help one to feel more relaxed, be more flexible, improve posture, breathe deeply, and get rid of stress. According to "2016 Yoga in America Study", about 37 million Americans (which included many celebrities) now practice yoga; and yoga is strongly correlated with having a positive self image. Yoga was the repository of something basic in the human soul and psyche, Zed added.
The Franciscan Spirituality Center claims to be "a sacred place" and "rooted in the Franciscan tradition of hospitality, simplicity and Christian values". Karen Dunn and Audrey Lucier are Board Chairperson and Director respectively. Franciscan Sisters of Perpetual Adoration, whose history goes back to 1849 and who commit themselves "to building Christ's Kingdom", is headquartered in the same street as the Center. Sister Karen Lueck is the President.
Source: World Hindu News (WHN)