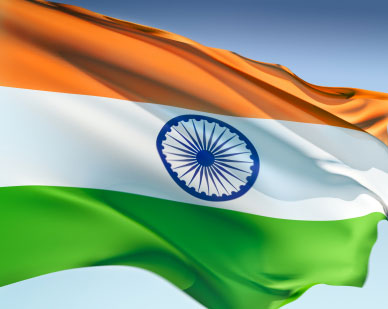 Will the powerful pro-Hindu organizations keep alert and prompt HJS as their ideal for prevention of harm caused to nation ?
Pandharpur, Solapur (Maharashtra) : On 10th February 2015, annual cultural program was organized in 'Adarsh Baal Aani Praathamik Mandir' school run by Pandharpur Education Society. This program was for students from pre-primary class till 4th standard.
A song with lyrics 'Desh Rangeela' was to be presented in this program and students taking part in this program had stuck stickers of national flag on their face; some of them had painted part of their face with ink.
Shri. Patil observed this and promptly contacted Principal Sou. Maya Sangolkar of the school; explaining to her about preserving honour of national flags. The Principal and other teachers took note of the same and removed the stickers of national flags stuck on children's faces and wiped off painted flags before presenting the song. (Congratulations to the Principal and her colleague for preventing abuse of national flags so promptly after learning about it ! – Editor, Dainik Sanatan Prabaht)
Principal Sou. Sangolkar thanked Shri. Patil for preventing abuse of national flag.
Source : Dainik Sanatan Prabhat