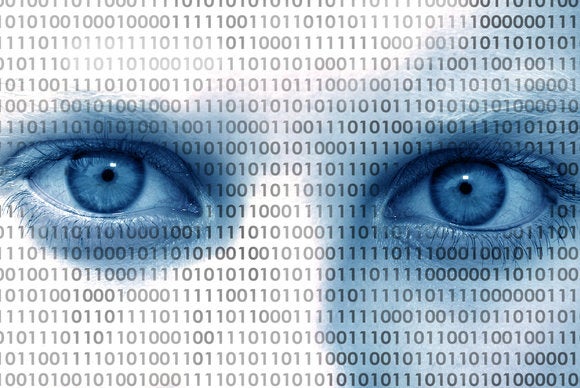 MUMBAI: The police have arrested an 18-year-old college dropout who posed as a businessman on Facebook and sweet-talked a 14-year-old into giving him Rs 10 lakh worth jewellery and cash she had stolen from home.
Fittingly, the cops nabbed the accused, identified as Misbah Ayub Ali Khan, by baiting him by creating a fake Facebook profile of a woman. Khan, who was arrested from his hometown in Uttar Pradesh, has been remanded to police custody till December 16.
"The accused was a student of hotel management in Rizvi but had stopped going to college some months ago," said DCP Mahesh Patil, who headed the investigation. "All he was interested in was making a fast buck.
We are working towards recovering the jewellery and cash as soon as possible."
Here is how Khan, who was living with his grandparents in Saki Naka, orchestrated his elaborate con.
Last month, he created two Facebook profiles, one in the name of Shaili Parikh and the other in the name of Armaan Kapoor. He then posted his own photos on both profiles. After a few days, he started posting messages from the Shaili profile saying she intended to break up with Armaan. 'Shaili' nonetheless offered to hook up any interested person with Armaan, because 'they were still good friends.'
"Soon, a few unsuspecting girls befriended Shaili and told her they would like to meet the good-looking Armaan," said an officer. "Khan then used Armaan's profile to befriend these girls."
After chatting with some of the girls for a few days using the Armaan profile, Khan decided his target – a 14-year-old schoolgirl. He told her though he looked young, he is a fairly successful businessman who owns a lot of property in India and abroad. The girl fell for his lies and soon the two were talking of getting married. She was comfortable enough to start meeting him in person without her parents' knowledge.
"Khan then told the girl he had bought a Rs 2-crore worth plot in a hill station near Mumbai," said the officer. "He told her he would construct a villa where the two of them would live after getting married."
But, Khan told the girl, there was hitch. He had raised Rs 1.7 crore, but was falling short of Rs 30 lakh as his money was locked in some projects.
The girl immediately volunteered to help and said she could do her bit. The next day, she stole 19 thola of her mother's gold jewellery and some cash – all totalling Rs 10 lakh – and handed it over to Armaan during their next meeting.
That was the last she saw of him. The girl panicked when she could not reach Khan's phone. When the 'Armaan' Facebook profile went dormant for several days, she realised she had been cheated. On November 28, she mustered the courage and confessed to her parents.
Following her parents' complaint, the police swung into action. They first visited Khan's grandparents at Saki Naka. They were told Khan, whose father is a real estate developer in Sarjanpur in Uttar Pradesh, had not come home for 10 days and even they were worried.
Malad police inspector Maruti Sangle, who was investigating the case, decided to wait for two days. When there was no sign of Khan coming back home, he decided to turn the tables on him.
Sangle created a Facebook profile in a girl's name and sent 'Armaan' a friend request.
Khan bit the bait and accepted Sangle's fake profile as a friend.
This time it was Khan's turn to be sweet-talked into doing something stupid. Posing as his new admirer, Sangle told him he heard Armaan wanted money to buy a plot and that 'she' was willing to pitch in. Khan readily admitted he was in Uttar Pradesh and even gave out his mobile number.
Sangle now got a lady constable to talk to Khan on the phone and get him to reveal his whereabouts. A cagey Khan refused to give her his location. But the cops had his cell phone coordinates. The next day Sangle and his constables, Ulhas Shinde and Nitin Shinde, landed at Khan's house. The game was up.