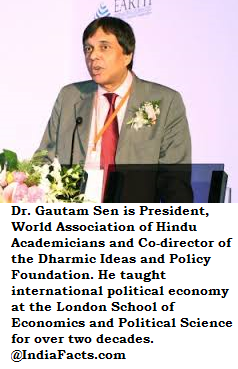 World Hindu News is proving an effective voice of Hindus. I particularly admire its uncompromising and unapologetic stance, which other supposedly pro Hindu publications have difficulty upholding. And WHN is publishing accomplished and intellectually credible material.
I will continue offering my modest personal support by writing for World Hindu News.
Wish you a very successful Hindu New Year.
Best wishes,
Dr. Gautam Sen
Source: World Hindu News (WHN)