Millions of people across Bihar celebrated Diwali with religious fervour Sunday, barely a week after serial blasts in Patna killed seven people, including a suspected bomber, and injured nearly 100 others.
There was no apparent impact of the blasts in Patna as people were busy enjoying the various aspects of the festival, Arun Singh and his wife Chanchal of Hermitage Majestic Apartment near Patliputra Colony here said.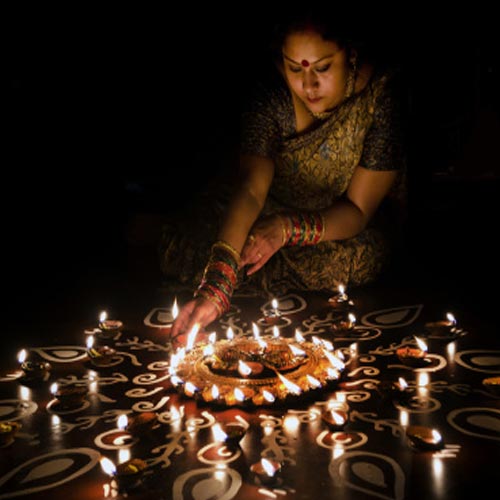 "It is a good thing that people are illuminating their houses, bursting firecrackers and sharing sweets with each other," Singh said.
Reports reaching here from rural areas, small towns and other districts say people have celebrated Diwali with traditional gusto.
Security was tightened following an alert in the state after intelligence reports of terror strike threat during the festival.
Six of the seven blasts took place Oct 27 at Patna's Gandhi Maidan before Bharatiya Janata Party's prime ministerial candidate Narendra Modi addressed a rally. The seventh explosion was at the railway station.