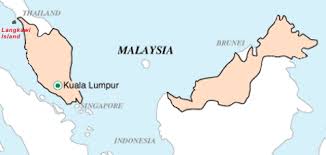 KUALA LUMPUR: The Selangor Islamic Affairs Department (Jais) could have avoided an uproar in the country if it had been more sensitive to the feelings of non-Muslims when it raided a Hindu wedding in Shah Alam on Sunday, the MIC said.
"Clearly, the incident has affected the family and also angered the Indian community in the country, even if it's only to investigate complaints from the public and to ascertain someone's religious status," MIC secretary-general A. Prakash Rao said in a statement here yesterday.
He described the action by Jais as "disappointing and totally unacceptable".
Prakash Rao was commenting on Jais officers detaining bride-to-be Zarena Abdul Majid, 32, midway through her Hindu wedding ceremony on June 1.
Zarena had claimed she was a practising Hindu although her father had converted to Islam when she and her siblings were children and had also registered them as Muslims 25 years ago.
She said she had applied to change her religion in her MyKad but the application was rejected as she did not have supporting documents from her father.
Prakash Rao advised Jais to give Zarena her right to be heard in a Syariah Court to determine her religious beliefs as she had claimed she never practised Islam.
"MIC will continue to monitor this case," he added.
A Malay daily quoted Jais deputy director Ahmad Zaki Arshad as saying they were investigating the case under Section 10 of the Syariah Criminal Offences (Selangor) Enact­ment 1995 for insulting or bringing disrepute to Islam.
Ahmad Zaki was also quoted as saying that Zarena should appoint a lawyer and apply to change her name and religion while her case was being investigated.