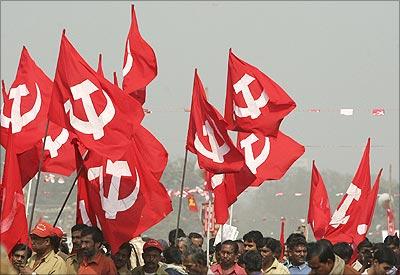 KOZHIKODE: The body of Hindu Aikya Vedi worker V Anoop (28), who died Thursday night following injuries sustained in the attack against the dharna organised by the Vedi demanding implementation of the Gadgil Committee report, was laid to rest at his house at Nettoor in Naripetta panchayat on Friday.
Anoop had sustained head injuries after a mob led by CPM workers attacked the dharna held in front of Naripetta bus stand by hurling bombs and stones on Monday. He breathed his last at the Kozhikode Medical College Hospital. He became the first person to lose life in the campaign to protect the Western Ghats in the state.
Police have arrested four CPM workers involved in the attack and have registered cases against 200 persons. Police is on the lookout for the CPM worker Nandan who had hurled bomb against the dharna.
The video footage of the attack showed a large mob, armed with bombs and stones, attacking the Aikya vedi workers without any provocation. Anoop was under treatment at the medical college for the last three days.
Kuttiadi circle inspector V V Benny said that it was an organized attack against the dharna as people from different areas had converged on the spot. "The group of around 200 people, mostly CPM activists, attacked the around 65 Hindu Aikya Vedi activists by hurling stones and bombs," he said.
The hartal called by the Hindu Aikya Vedi in Vadakara and Koyilandi taluks on Friday in protest against the attack was total and marked by stray incidents of violence. Four houses belonging to CPM workers came under attack in the evening.
Hindu Aikya Vedi district general Secretary Sasi Kammatteri said that the attack against the dharna was carried out by CPM workers with the help of quarry mafia. "We had organized the programme at Naripetta as part of the state-wide dharnas held under the aegis of Prakrithi Samrakshana Vedi demanding the implementation of the Gadgil committee report and steps to save the Western Ghats," he said.
Hundreds of people paid their homage as the body of Anoop was kept for public viewing at the Kozhikode Town Hall, Koyilandy bus stand and Vadakara bus stand. Anoop had been working as a fashion designer in Kochi and was also a Theyyam performer.