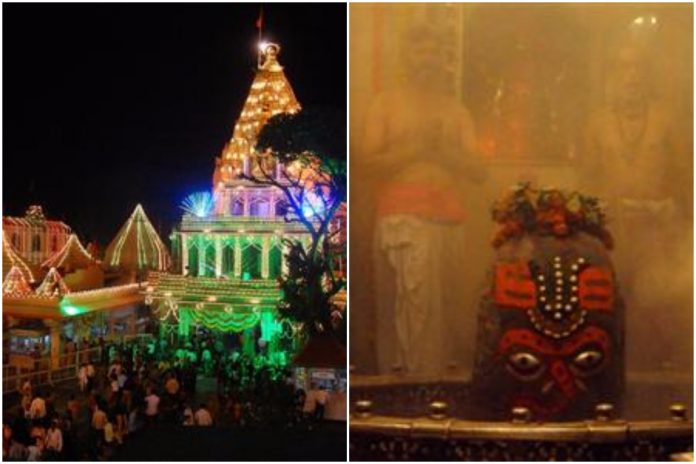 NEW DELHI, INDIA, October 28, 2017 (The Print): HPI Note: There is confusion in India over just what the Supreme Court is doing with regard to the temple. The court has yet to issue its formal ruling which will contain its reasoning and actions; once it does the issues should be more clear. This particular news report says the court has not banned anything, but other reports say it has.
News report begins:
The Supreme Court has not banned the use of milk and gangajal on the Deity of the Mahakaleshwar temple in Ujjain. Contrary to some reports, the bench comprising justices Arun Mishra and L. Nageswara Rao has merely approved the temple authority's adoption of recommendations made by an expert body to "protect the lingam of Mahakaleshwar". The central government had proposed the setting up of an expert body after the temple authorities took note of reports that the Deity was shrinking.
Additional Solicitor General Tushar Mehta represented the Centre. Two experts each from the Archaeological Survey of India (ASI) and the Geological Survey of India (GSI) were nominated by the Centre in August. Apart from ASI and GSI, the ministries of culture and mines were also made parties to the case. Some of the recommendations of the expert committee specify the substances that can be brought in contact with the stone structure in the sanctum sanctorum to protect it from deterioration. Use of water with safe pH levels and the reducing the amount of water that is poured on the Deity are recommended.
Source: https://theprint.in/2017/10/28/sc-ujjain-mahakaleshwar-temple/