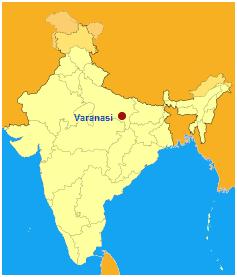 VARANASI: Is Varanasi older than its known history? In an effort to find an answer to this vexed question, a group of archeologists led by former professor of archeology at the Banaras Hindu University (BHU) Prof Vidula Jayaswal is busy "unearthing the antiquity" of this city through excavations at the ASI protected site at Rajghat with help from the Archaeological Survey of India.

"Based on archaeological remains unearthed at the Kashi-Rajghat area about four decades ago, findings had suggested that the city was inhabited around 9th century BC. But our venture aims at finding answers to a number of questions like how old is Varanasi actually? What are the factors which helped this city to survive till today — particularly when other old cities on the banks of the Ganga died out? The news excavations could push the date back by several centuries," Vidula told TOI on Wednesday.

"We are digging the earth in 5X5 meter blocks till a depth of 5-6 meters to find out archeological remains," she said. Based on the earlier findings, the ASI records say that the site of Rajghat perhaps represents the ancient Kashi. This area has been one of the oldest settlement sites and still possesses natural groves and old remains. This mound was excavated by BHU and from 1960 to 1969 and a trial trench was dug in 1957. The excavation carried out at Rajghat brought to light artifacts dating back to 8th century BC to 18th century AD.
"We would take help of carbon dating technique to ascertain the antiquity of our findings," she said.

Vidula, who is associated with Jnana Pravaha, Centre for Cultural Studies and Research, said, "During my tenure at BHU I had led the excavations in the periphery of Varanasi at Ramnagar (2004-2005 & 2006-2007) and Akatha (2001-2002 & 2002-2003). The archaeological remains found at Akatha suggested that it had a settlement in 1800 BC while Ramnagar had settlement in 1750 BC. These findings of Akatha and Ramnagar compelled us to do a fresh exercise to ascertain the actual age of Kashi (Varanasi), which has a living history from 800 BC based on earlier excavations at Rajghat."

"The undisrupted occupation of Kashi region since ancient times till date played a vital role in the make up of modern Varanasi. The fact is that Kashi was not established by any royalty, but it has been nurtured by people and folk culture," she said.

Vidula, who has also authored a book, Ancient Varanasi (An Archaeological Perspective), had already mentioned in it that ancient remains of Varanasi, which were unearthed at Kashi-Rajghat about four decades ago, could demonstrate that this holy city was inhabited around 9th century BC and had attained status of a promising urban centre by 3rd century BC.

Sarnath, the place of first sermon of Gautam Buddha, retains archeological remains from the time of the Maurya king Ashoka. But, excavations as Aktha reveal that this settlement had greater antiquity than that has been obtained at Kashi-Rajghat. Glimpses of its past come through the descriptions of ancient texts and archaeological remains. The information available from the former is fragmentary in nature, while archaeological records, an authentic base for the reconstruction of the past, are ever growing. The discoveries and findings add and modify the known history. The recent archaeological investigations, as the one at Aktha, has brought to light new evidence which is significant and needs to be added to the history of Varanasi, she mentioned.

According to her book, on account of the archaeological remains of Kashi-Rajghat and Sarnath — the stretch of the cultural zone of Kashi — was considered to be within a five kilometre radius from the nucleus of the modern city of Varanasi — the Pucca Mahal locality. Besides, ancient texts and modern studies on human geography suggest that the large urban set ups like Varanasi needed to be supported by a number of satellite settlements of feeding centres which, though small entities occupying peripheral region, remain integral part of settlements of Varanasi-Sarnath region. The first colonization of Kashi region, on account of these findings, could be pushed back about 500-600 years.