Krishna is a god who has got the most humane characteristics of all the Hindu gods and goddesses. He is the most relatable god and that is why he is so revered and loved.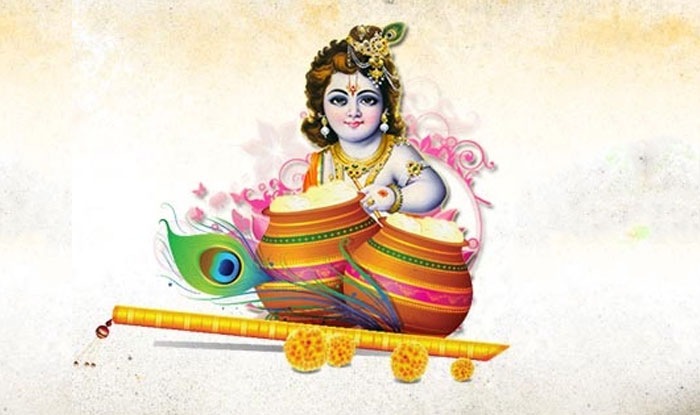 Today on August 14, 2017 the entire country is celebrating the joyous occasion of Janmashtami or Gokulashtami, the festival that marks the birth of Lord Krishna, the eighth avatar of Lord Vishnu. Lord Krishna is one of the most popular and well-loved God of Hindus and is taken as a complete Supreme God. His divine stories which are full of antics as well as life altering lessons are popular and salient for all ages. Lord Krishna has many names and other than Lord Shiva most Hindu baby names are those pertaining to Lord Krishna. He was so well loved because of his charming nature and compassion that two of his names were 'Mohan' and 'Manohar' which literally means a charmer who can enrapture your heart.
Krishna is a god who has got the most humane characteristics of all the Hindu gods and goddesses. He is the most relatable and that is why he is so revered and loved. Lord Krishna was pivotal in the battle of Kurukshetra and Mahabharata and without his help Pandavas could not have won the war. However, there are umpteen numbers of things that we don't know about this beloved god of Hinduism. Here is a list of lesser known facts about Lord Krishna. Krishna Janmashtami Songs: Best Hindi Songs And Bhajan To Celebrate This Gokulashtami 2017!
1. Lord Krishna has 108 names
The number 108 is sacred in Hinduism and like Lord Shiva even Lord Krishna has 108 names. Some of the famous ones are Gopal, Govind, Shyam, Ghanshyam, Mohan, Manohar, Girdhari, Hari, Baanke Bihari, Nandlala, Devakinandan, Krishna, Kishan, Kanhaiya etc.
2. Lord Krishna's consort Radha's existence is debatable
According to spiritualists there is no mention of Radha in any of the ancient scriptures be it Shrimad Bhagavad Gita or Mahabharat or the Vedas or the Upanishads.  Radha's name first crops up in the works of Acharya Nimbark and poet Jayadeva. In all probability Radha was a name that was a part of folklore and was used to make Lord Krishna more human and acceptable as a god to Hindu masses with flaws, love stories and angst. Subsequently she became an acceptable part of the popular culture and is depicted in bhajans and devotional songs and even in temples. Lord Krishna's wife Rukmini and Satyabhama are mentioned in the scriptures.
3. Gandhari's curse was the reason of Lord Krishna's death
The Kurukshetra war between the Pandavas and Kauravas left all 100 of Gandhari's sons dead. When Lord Krishna came to offer his condolences to her she cursed him that he along with his Yadu dynasty will perish in 36 years and no king of Yadu clan would ever come to claim the throne. Lord Krishna accepted her curse as he felt that the Yadu clan was already on a downward spill and hence it was better that they perish instead of spreading adharma in the world.
4. Krishna was dark in colour
Lord Krishna was named Shyam or Ghanshyam because of his dark colour. He is called as dark as the rain laden dark clouds but is often pictured as blue in photos that is because the colour blue is used to show his darkness and swarthy skin colour. The name Krishna also means dark and the lunar calendar is divided into two halves- Krishna paksha and shukla paksha. Krishna Paksha depicts the waning of the moon whereas the shukla paksha depicts the waxing of the moon.
5. Lord Krishna was related to the Pandavas
Lord Krishna was related to Pandavas through their mother's side. Kunti, the mother of Pandavas was the sister of Vasudev who was the father of Lord Krishna. This made him the cousin of Pandavas.
6. Eklavya was killed by Lord Krishna
Eklavya, the disciple of Drona who cut off his thumb and gave to Drona as gurudakshina was killed by Lord Krishna. Lord Krishna gave him a boon to seek vengeance on Drona and hence he gets reborn as Drishtadyumna, son of King Drupad and brother of Draupadi who ultimately kills Drona. Eklavya was Lord Krishna's cousin, his father was Devsharavu who was Vasudev's brother (Vasudev was Krishna's father).
Lord Krishna's birth is celebrated as Janmashtami or Gokulashtami in all parts of the country with much pomp and fervour. People fast on this day and the next day is celebrated in Maharashtra as Dahi Handi.