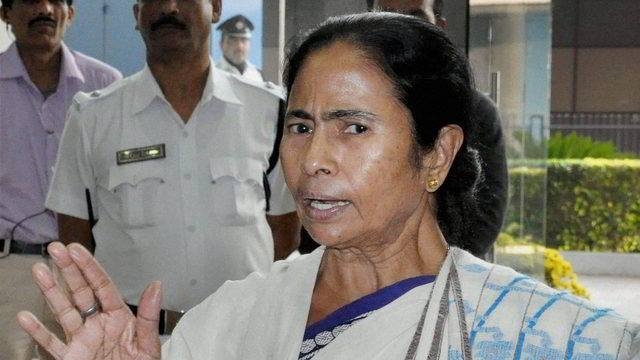 Hindu Samhati also alleged that senior TMC leader Suvendu Adhikari is a puppet in the hands of Muslims.
A Hindu religious leader in West Bengal on Tuesday declared actions of a Hindu TMC MLA and state minister as against the religion.
"Suvendu Adhikari is anti-Hindu who is stopping vehicles carrying our supporters to our rally. He is a puppet in the hands of Muslim criminals who he had been using to gain political mileage," said Tapan Ghosh, national president of Hindu Samhati, at a rally today at Rani Rashmoni Avenue in Central Kolkata to mark the ninth year of the organisation's inception.
He said that members of Hindu Samhati were on their way to the rally when they were attacked at different districts. "I had asked them not to carry any arms when attending rallies but looking at the way they had been attacked, I will ask them to come prepared for a retaliation next time against any attacks from Muslims or TMC leaders who have been acting as agents of Muslims," he said.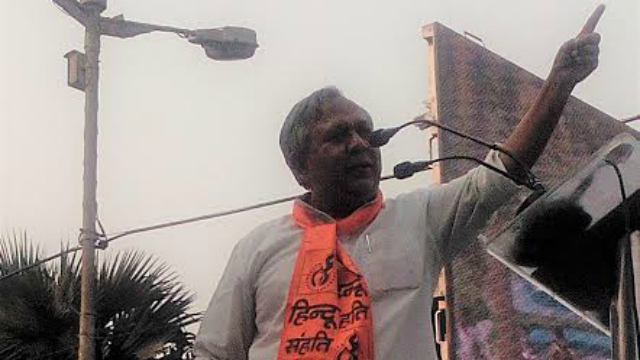 He also said that Chief Minister Mamata Banerjee had been biased in favour of Muslims in order to save her Muslim vote bank. "Hindus have been attacked at various places of the state like the recent attacks at Dhulagarh and Mamata said nothing had happened. She gave a cheque of Rs 35,000 each to the victims' families whereas for those who died after consuming spurious liquor she gave Rs 2 lakh each and those who died during haj got Rs 10 lakh each," he said.
Referring to the attack on Kaliachak Police Station in Malda district last year, he said it was not practicable to take action against a mob of two lakh people but the state should find out who was responsible in instigating the mob. "Whether it was Nurur Barkati, Taha Siddiqui, Siddiqullah Chowdhury or Firhad Hakim, the state should find out and bring him or her to books," Ghosh said.
Referring to the recent amendment of the West Bengal Prevention of Defacement of Property Act at the state Assembly he said that the state police would use it to implicate Hindu youth. "Mamata thinks that she would get the Hindu votes for free and only has to appease the Muslims for their support in the ballot box. It is also reflected in the recent state budget where the Mamata government has allotted more money for Madrasah education than heavy industries or irrigation," he said.
He also criticised the BJP government at the Centre and the role of the state BJP here. "Modi Bhai (Narendra Modi) had strengthen the hands of Mamata here and had let Rohingya Muslims settle in Kashmir. BJP leaders in Bengal did not protest against violence in Dhulagarh or Kaliachak," he added.