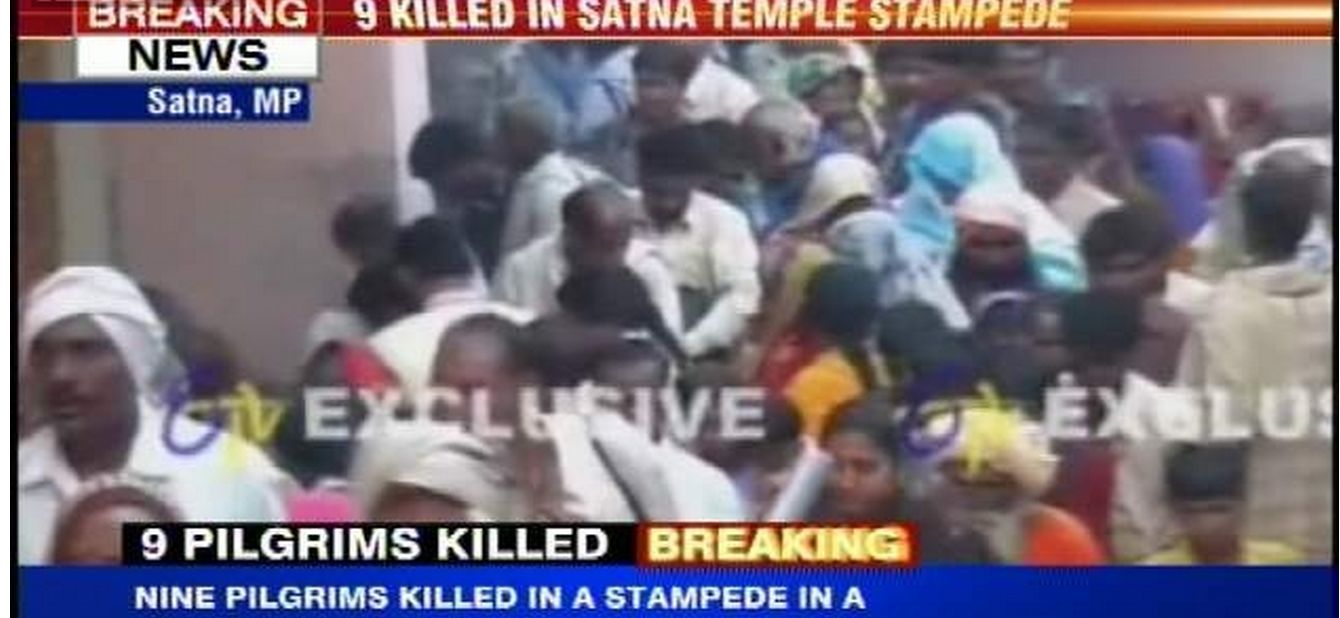 Satna (Madhya Pradesh): Ten pilgrims, including six women, were killed following a stampede at Chitrakoot in Satna district of Madhya Pradesh in the wee hours of Monday morning. 

Two others have been grievously injured in the stampede that occurred due to crowding.

The Satna District Magistrate claimed that the situation has returned to normal and insisted that proper arrangements had been made for the parikrama, a part of the ritual. 

"I was in Chitrakoot day before yesterday and had checked whatever precautions that could have been taken that day. I was there and I had made all the arrangements. The incident happened because people were doing parikrama on the ground. Overcrowding fuelled suffocation which triggered the stampede," said Satna District Magistrate, Mohan Lal Meena.

Pilgrims had gathered in large numbers to participate in Somvati Amavasya rituals. A new moon ritual that holds special significance in the Hindu religion.

The state government has ordered a judicial probe into the incident and declared an ex-gratia compensation of Rs 2,00,000 for the families of the deceased, 50,OOO for the seriously injured and 10,000 for the injured.

Five bodies have been identified so far.