Whatever Dr. Swamy and Sanjay Raut have expressed is truth and it is based on proper study and facts. Moin Siddiqui should note that this is not 'Islamic state' where he can behead people just because they are telling truth and Siddiqui is not agree with that. Also Hindus should unite and come ahead to protect Hindu leaders from Jihadis ! – Editor, HJS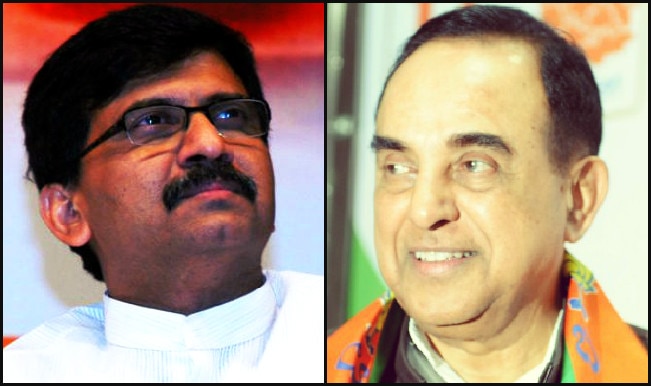 Senior Bharatiya Janata Party (BJP) leader Dr Subramanian Swamy got a death threat on Wednesday, April 22, from none other than controversial Muslim cleric Moin Siddiqui, the President of All India Faizan-E-Madina Council. Death threats are not something new for Dr Swamy, who is fighting a lone battle for what he calls the 'Hindu Renaissance' in India. But it is not just Dr Swamy who has received such threats, senior Shiv Sena leader Sanjay Raut has also got a warning from the same entity that he will be killed.
As per reports on Jagran.com, Moin Siddiqui has yet again delivered a controversial remark. He has in the past announced a reward of Rs 1,00,786 to behead Mufti Muhammad Ilyas for his remark on Lord Shiva. This time, it is Raut and Swamy he is targeting. Siddiqui said, "Anyone who beheads Shiv Sena MP Sanjay Raut will get a bounty of Rs 25 lakh whereas Rs 50,00,786 for BJP leader Subramanian Swamy." Siddiqui alleged that the duo has been indulging in anti-national activities for a long time now. 
"The law of the country is not able to rein in these leaders hence there is a bounty on people (Subramanian Swamy and Sanjay Raut) who were asking to revoke voting rights of the Muslim community in India. The amount for the same has already started to pour in on social networking site Facebook," Siddiqui has been quoted as saying. 
"The bounty on both the leaders serves as a reminder to Prime Minister Narendra Modi to control people with this mindset," he said. After announcing the bounty, the Uttar Pradesh-based cleric also said that the Rashtriya Swayamsevak Sangh (RSS) has been destroying India.
Why is the Ministry of Home Affairs not paying any heed ?
For once, if the statement had been said by a Hindu priest or any BJP leader, wouldn't have been it blown out of proportion? Home Minister Rajnath Singh said that the persons who attacked church would be arrested/brought to justice as soon as possible- when a church was reportedly attacked last month, it later turned out to be a dud. Rajanth Singh had then said that his government will go to any extent to protect the 'Minorities'; what about the 'Majority' Home Minister? With Dr Subramanian Swamy under 'Z' security cover, and Sanjay Raut under Maharashtra Police cover, what is stopping the Home Ministry to arrest the cleric?
Source : India