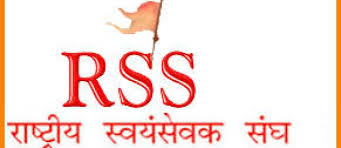 Ujjain : New endeavours of social services should be initiated to extend services to needy people. There are many areas where services can be extended. There is an urgent need to link new operations under religious and charitable activities.
These views were expressed by Rashtriya Swayamsevak Sangh (RSS) National Joint General Secretary, Suresh Soni on the dedication of Shri Mahakaleshwar Bhat Niwas built by Madhav Seva Nyas near Mahakaleshwar Temple, here on Monday. Addressing further, Soni said that Madhav Seva Nyas has taken up a good act of social welfare. Maintaining cleanliness at the building is a big challenge. It is an important work which has to be considered. Visitors will convey a good feedback on getting good hospitality along with clean ambience at the stay.
Ramanujkot Yuvraj Swami Madhav Prapannacharya and RSS Malwa Region Head Ashok Sohoney, were chief guests of the programme. President of Madhav Seva Nyas Girish Bhalerao chaired the programme. Vijay Kevalia conducted the programme while Pradeep Agrawal proposed the vote of thanks.