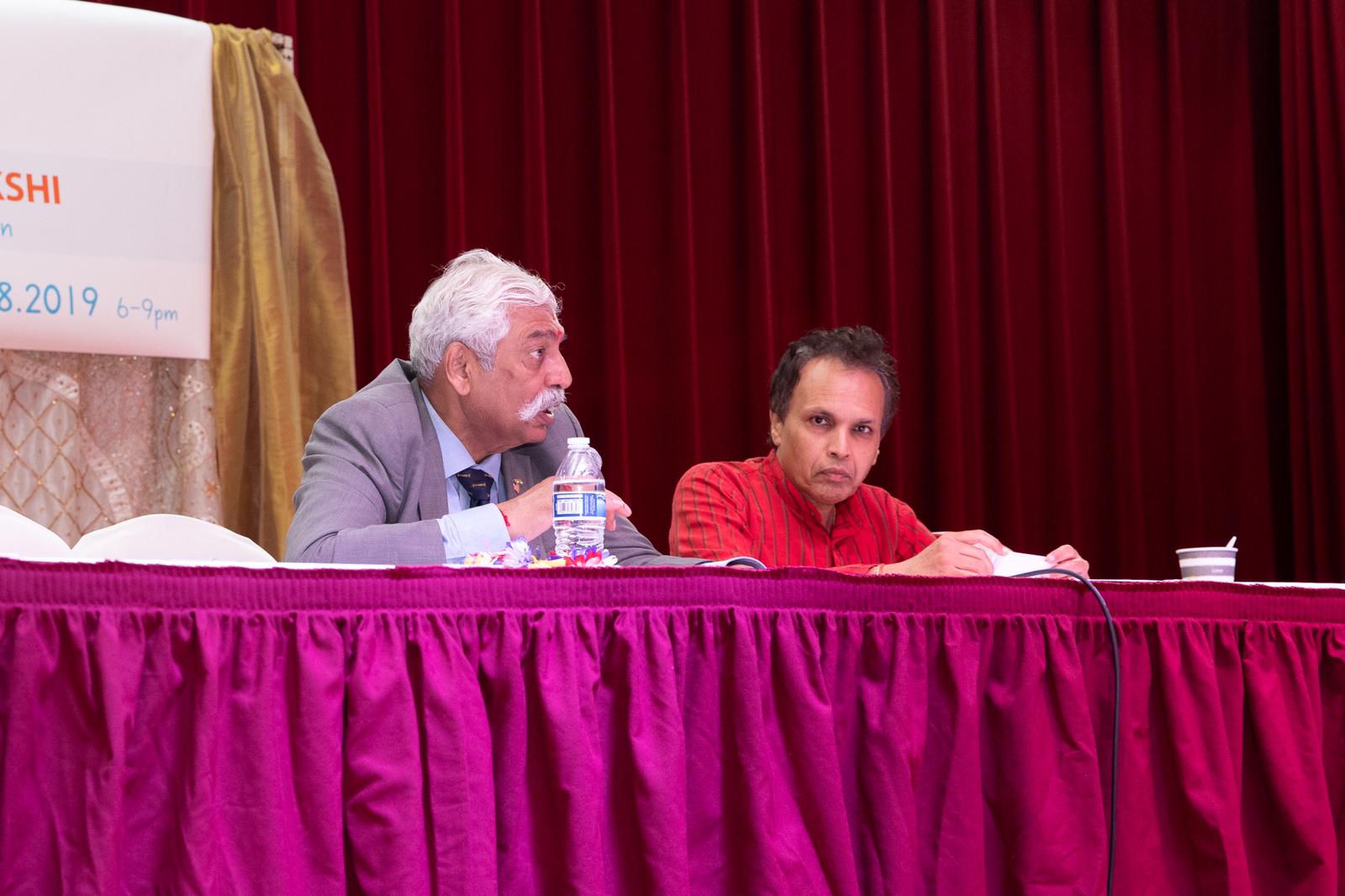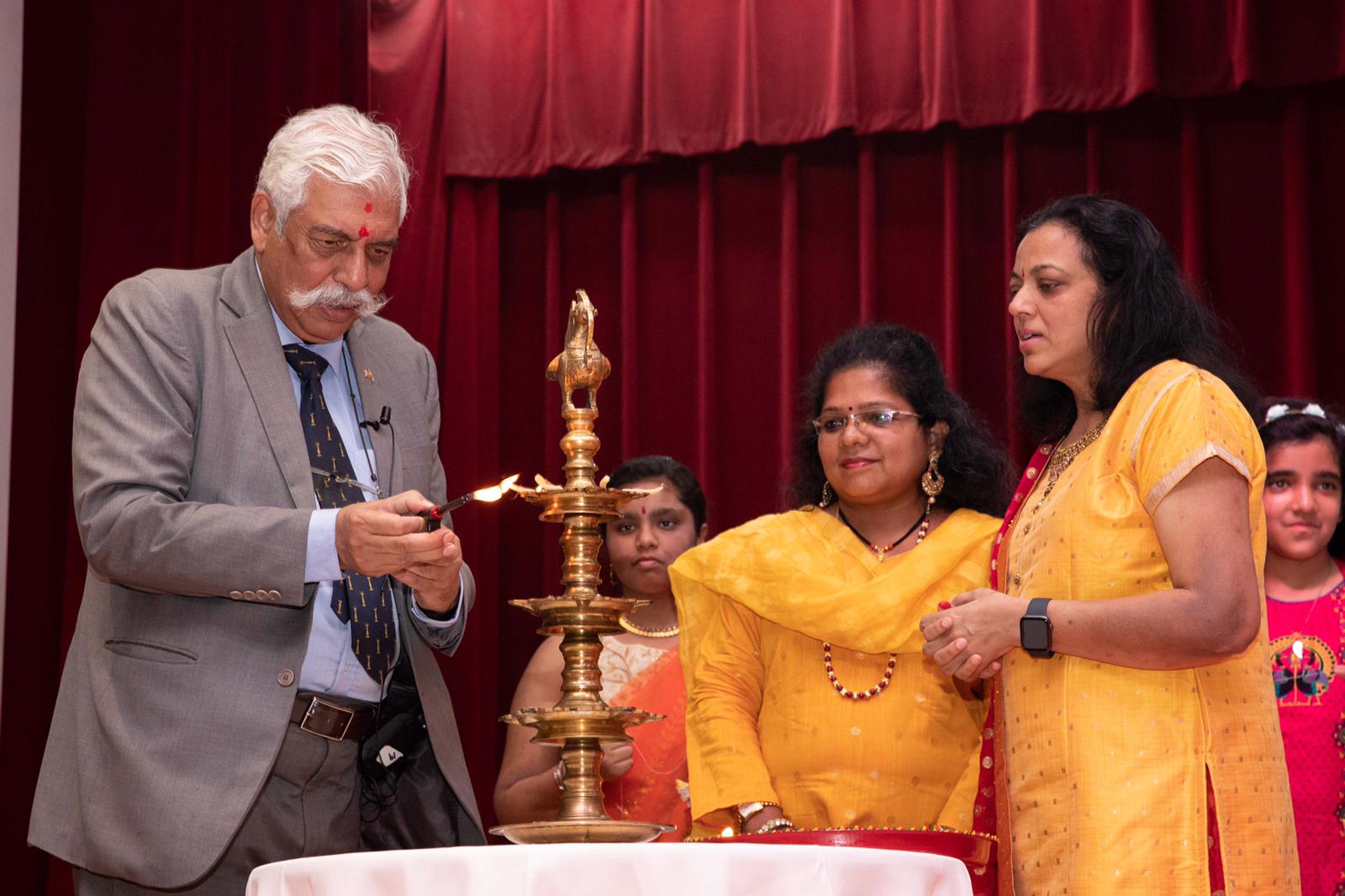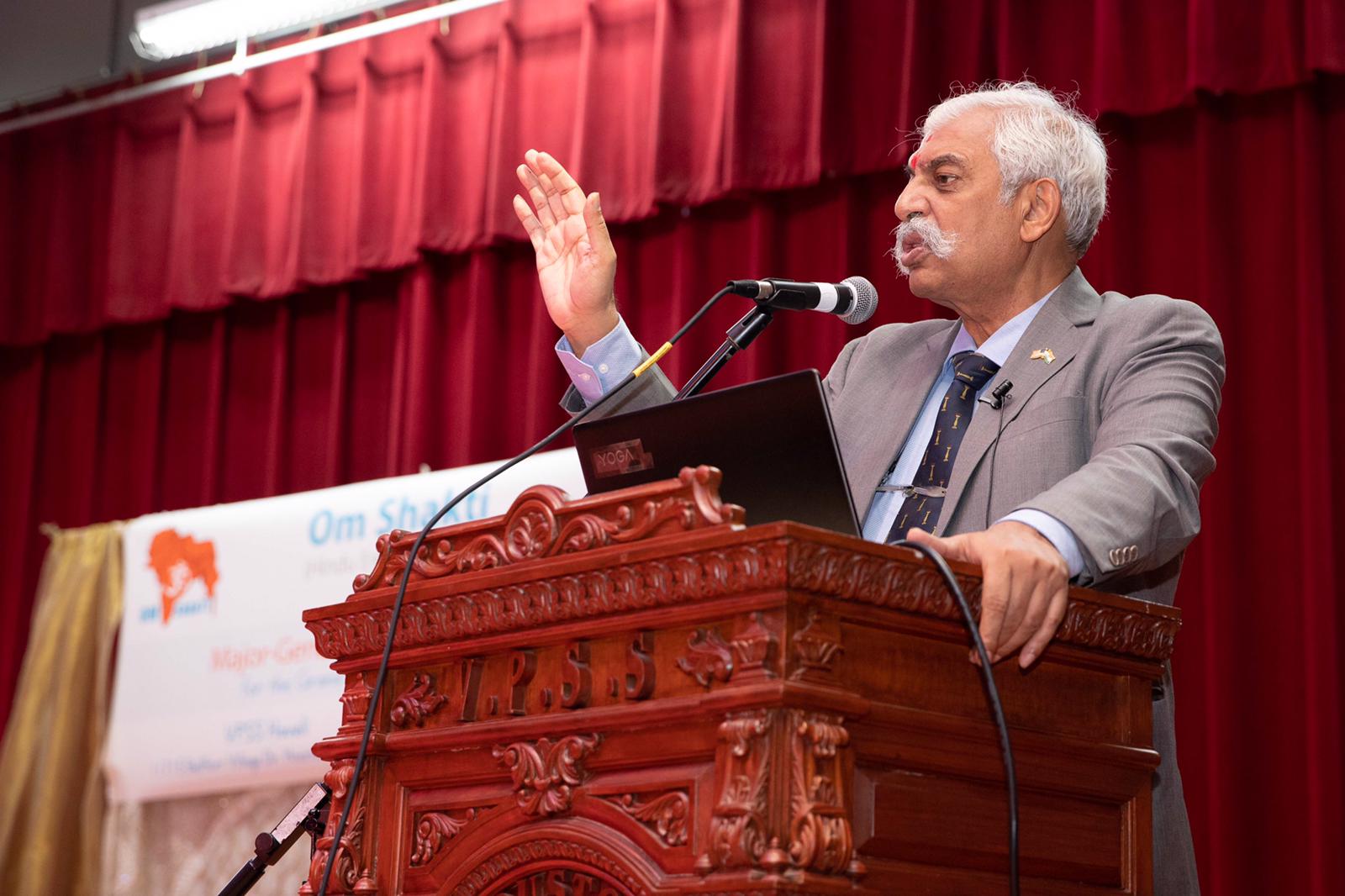 Houston, TX – (August 18th, 2019) – Om Shakti Foundation organized an event at VPSS Haveli Houston on Aug 19, 2019 from 6 PM to 9 PM to launch their organization in the presence of honorable chief guest Major-General (Retd) G.D.Bakshi. The event started with an aarti followed by Diya lighting, Ganapati Vandana, typing Raksha Bandhan to Gen G.D.Bakshi. Dr. Bimal Talati, representing Om Shakti, gace a brief introduction of Gen G.D.Bakshi followed by a speech from Gen G.D.Bakshi on Saraswati Civilisation. Gen G.D.Bakshi later took some questions from the audience and the event ended with a vote of thanks from Shyam Sundar and recital of Indian national anthem.
Gen G.D.Bakshi started the speech on Sarasvati Civilization by saying it's the oldest living civilization on the face of the planet. Carbon dating has shown the ruins of Harappa and Birhana to be over 9500 years old. Satellite photographs have now shows us the whole dried out course of the Sarasvati river. 60 to 80% of the Indus valley sites were not on the Indus but the dried out course of the Sarasvati river that is the cradle river of the Indic civilization. What is simply amazing is the level of cultural continuity. We have recovered Terracotta dolls with bindis and sindoor in the median parting of their hair. There are terracotta dolls in the postures of Yoga and meditation. No other civilization on this planet can boast of this age and continuity and persistence in space and time.
Gen G.D.Bakshi gave the following statement about Om Shakti: "The Om Shakti foundation is doing yeoman service in keeping our culture and Indic civilization alive and vibrant. We are the inheritors of a great tradition and we must keep it going."
Dr. Bimal Talati, President of Om Shakti Foundation, gave the following statement: "We are very much delighted and honored to have Gen G.D.Bakshi as our chief guest to launch our organization at VPSS Haveli this evening. The speech on Sarasvati civilization by Gen G.D.Bakshi was very informative and enlightening backed with research data and proof. Myself along with my team members Shyam Sundar, Yuvraj and Arvind would like to thank everyone who graced this memorable occasion and showed support."
Om Shakti Foundation is a non-profit organization with the motto of empowering Hindus in Bharat by means of healthcare and awareness. It plans to introduce hi-tech ambulance services to needy and economically backward Hindus across Bharat free of cost.
Source: World Hindu News (WHN)