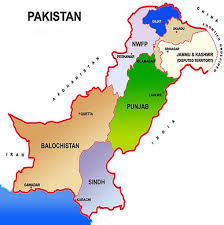 For the first time in Pakistan's history, widows hailing from the minority Hindu community will get financial assistance from a provincial government.
Special Advisor to the Khyber Pakhtunkhwa Chief Minister for Minority Affairs, Sardar Sooran Singh said the initiative would provide relief to the deserving women of the minority community.
He made these comments while addressing a cheque distribution ceremony at the Kala Bari Hindu temple, state-run APP news agency reported.
Singh said that the government was fully cognisant of the problems faced by the minorities and was taking result-oriented measures to address them.
He said that the government was mulling over initiating several welfare projects for the minorities that would redress their grievances.
"Pakistan Tehreek-e-Insaf will live up to its slogan of change and would make serious efforts to end corruption and nepotism in the province," he added.
The northwestern Khyber Pakhtunkhwa province is ruled by cricketer-turned-politician Imran Khan's party.
Singh also said that a checks and balances system and the Right to Information Act have been introduced in the province to provide people access to the concerned departments and ministers.