Raj Kumar was among 10 youths worldwide, selected for the 2nd edition of the 'Emerging Young Leaders Award' by the US State Department.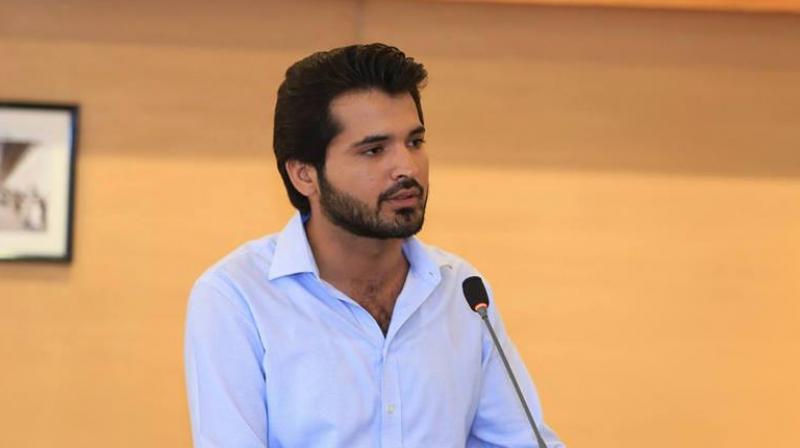 Washington: A Hindu youth from Pakistan has been selected for the prestigious Emerging Young Leaders Award given by the US State Department for the positive role played by youngsters in building sustainable peace.
Raj Kumar, from Pakistan, was among 10 youths from across the world who have been selected for the second edition of the 'Emerging Young Leaders Award' given by the State Department.
Those selected for the award include youngsters from Malta, Sri Lanka, Afghanistan, Algeria, Tajikistan, Belgium, Vietnam, Peru and Israel.
The young people selected for the award will visit the US for an intensive programme from April 30 to May 13, specially designed to explore their leadership capacities, strengthen their knowledge of management strategies in the non-profit, government and private sectors, learn and share best practices, and broaden their networks of resources and support, the State Department said in a statement on Tuesday.
Kumar became an active member of the Pakistan-US Alumni Network (PUAN) following his participation in the State Department-sponsored Global Undergraduate Exchange Programme in 2013, the statement said.
He served in various leadership positions within PUAN and secured grants totaling USD 10,000 for projects focusing on countering violent extremist voices and promoting pluralism in society.
Through one of his initiatives, 'Days of Interreligious Youth Action – Promoting Peace through Arts, Sports, Dialogue and Music', Kumar and his 10-person team brought together 500 community members from different ethnic and religious backgrounds to paint and share messages of peace through art and Sufi music, as well as teach teamwork and sportsmanship lessons, the State Department said.
Through another grant, Kumar provided training to women about Pakistani laws that protect their rights. "Raj recognises the power of traditional and social media to influence views; he wrote a piece titled 'My Journey as a Pakistani Hindu' that was picked up by a leading English-language newspaper in Pakistan, Express Tribune," the State Department said.
He also has spoken about the role of youth in addressing violent extremism on a prominent Pakistani TV network, Dawn News, and has been profiled by a prominent Facebook page, "Humans of Pakistan."