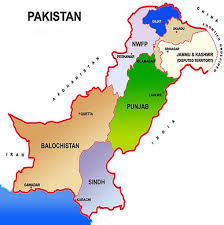 Due to forced religious conversions in Pakistan, the Hindu community there have been facing severe hardships.
This issue has come to light during a seminar that took place at the Karachi Press Club.
The seminar was titled 'Hindus in Pakistan – issues and solutions'. Raj Kumar, an uncle of Hindu girl Rinkle Kumari asked whether they would accept it if their daughters were forced to marry Hindu men.
He then called a six year old named Jumna to the dias, where he then said that Jumna, along with her 10 year old sister Pooja had been forcibbly converted.
He then added that it was the height of injustice that children as young and Pooja and Juma, who do not even know about Islam or even about their own religion, would be forced to convert.
Jumna and Pooja's parents stated that the girls, who left home on February 4 to sell toys, did not return, adding that they had raised an alarm over this.
It was later discovered that the two girls were residing with a Muslim man. When police brought the children to the court, they had appeared as Muslim children, and the parents were prevented from seeing them.
Chairman of the All Hindu Rights Organisation Kishan Chand Parwani said that it was upsetting that issues like these related to minorities in Pakistan was not decreasing but that it was increasing.
He also said that the law protects minorities all over the world, but that the Hindu community that resides in Pakistan were facing harassment at all levels.
Fahmida Riaz, who is a writer and a port, thanked Pakistan's Muslim community for raising their voices against the issue.
Pakistan's Human Rights Commission member Iqbal Butt said that the issue must be raised in order to figure out a solution for it.