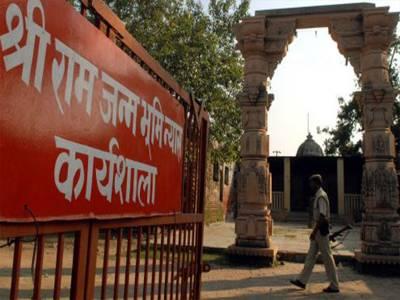 HARIDWAR: Ram temple in Ayodhya, cow protection, Ganga cleanliness and Kashmir will be top on the agenda of three-day meeting of the Vishwa Hindu Parishad (VHP) advisory board (margdarshak mandal) taking place at Karshni Narain ashram here from May 31 to June 2.
VHP national general secretary Champat Rai told TOI over phone from Delhi, "What people think about the Ram temple issue, their suggestions and consequences will be placed before the group of a few hundred prominent ascetics taking part in the meet so that they could not say that they were not informed about all these things."
"People's role in cow protection and Ganga cleanliness will also come up for discussion. At the meet, VHP will decide what it should do about various issues in the present circumstances while keeping in view people's suggestions," he said.
The meet — nearly 200 seers and VHP office bearers are expected to attend — will demand that "the government should bring legislation against conversion and take measures to sensitise people against social evils, especially about untouchability".
Speaking apparently in context of Ram temple in Ayodhya, Rai told TOI, "We are very clear about one thing, after 90 years of RSS' hard work (tapasya) and 70 years of independence, atmosphere in the country has undergone a sea change from political ideology point of view. Now, we cannot talk about a movement of any kind in Uttar Pradesh. The movement phase is over now. People earlier used to talk about 'bhagwa atankawadi sadhu' (saffron terrorist seer), 'bhagwa atankawad' (saffron terrorism), and after great difficulty, the tag is now removed. The saffron is now ruling the country."
Rai said the VHP wants good governance to take society forward. "We are trying to study various issues minutely to understand the role of people and government in sorting these out. Our role is limited to that only," he added.