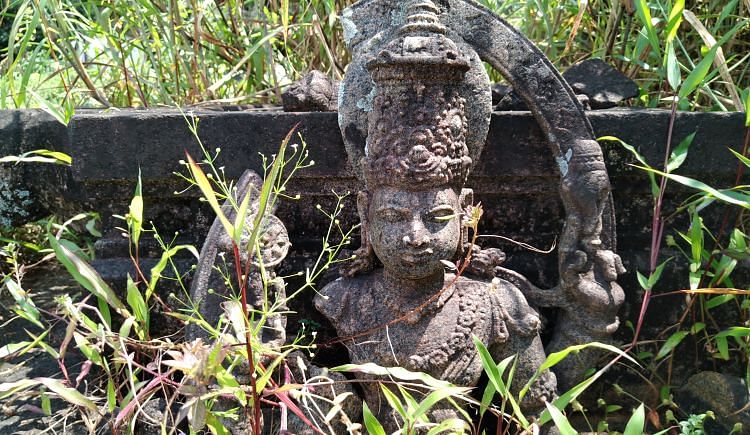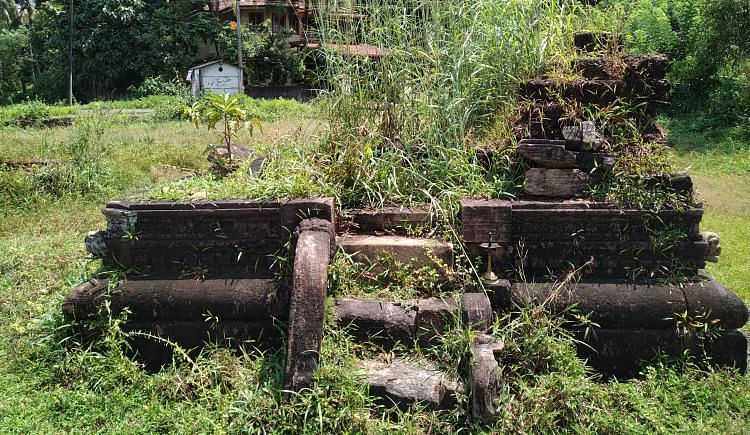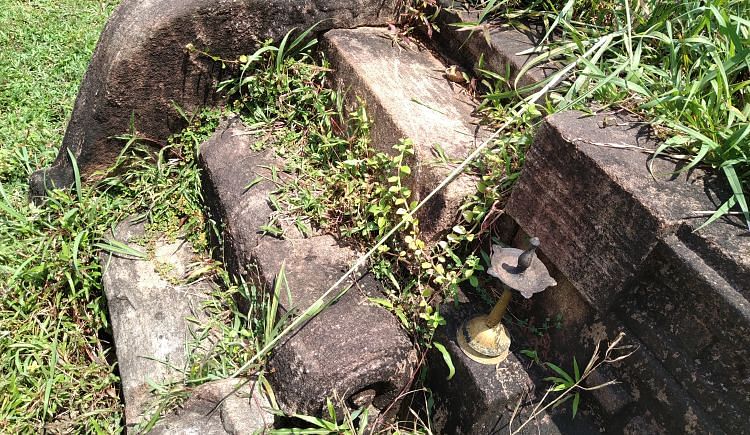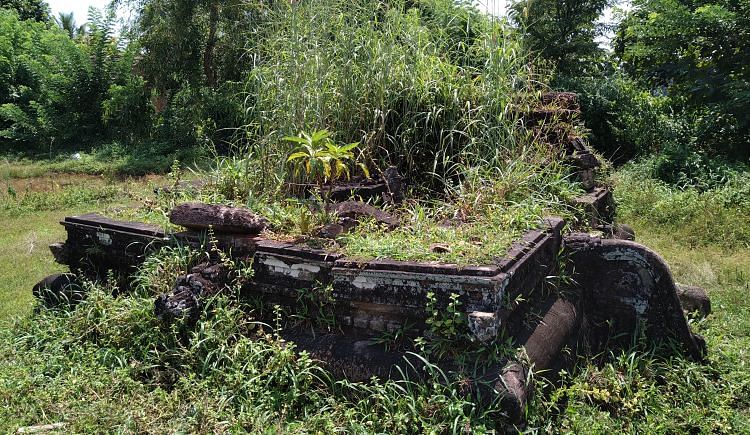 Para SreeRama temple in Pattithara Panchayat in Palakkad Kerala was destroyed during the Mysorean invasion of Kerala. The idol of Lord Sriram was found cut into pieces.
UgraNarasimha Charitable Trust has undertaken to restore this ancient temple and revive worship of Lord SriRam. The people of the village has been praying for decades for restoration of this temple.
Ashtamangala Devaprashna
Devaprashna was held on 28 October 2019. The Deity was confirmed as Lord Srirama. During the ritual, the temple was found to have great antiquity and flourished under royal patronage. The details regarding the type of worship and construction of temple was discussed and clarified during the Devaprashna
Temple plan and design
The temple plan and design was entrusted to noted scholar in Shilpashastras, Sri Sadanandan Achary. The temple will be restored as per the design made by him.
Balalaya Pratishta
The next stage in restoration was shifting the Deity from ruined Garbagriha to a temporary Garbagriha called Balalaya where the Deity will be worshiped till the restoration of temple is complete.This ritual was complete on 22 November 2019.
Restoration
The restoration work has started after the Balalaya Pratishta. The Garbagriha has been dismantled completely. The temple will be restored after strengthening the foundation. The original stones will be reused wherever feasible and broken stones will be replaced.
Support the revival
The restoration of the temple will cause a revival of Dharma as all devotees and families in the village take part in the various rituals and stages involved in reviving the SriRama temple. Would appeal to devotees all over world to contribute towards restoration of the temple. We are looking to complete the project in six months.
Direct Credit via BHIM/UPI
UPI transfer can be made to donate@hsbc
Direct Credit via NEFT/IMPS
Direct Credit can be made to our below bank account
Name: UgraNarasimha Charitable Trust
Ac: 6300101001374
IFSC: CNRB0006300
Bank: Canara Bank Account
Type: Savings
This temple is part of the #ReclaimTemples project in Kerala to rebuild 300 ancient Hindu Heritage temples that are lying in ruins for decades and centuries. We believe the project will strengthen the society and along with their social, economic and cultural prosperity.

Completed projects
1. Alathiyur Subrahmanya temple: ketto.org/kl002
2. Malayambadi Narasimha temple: ketto.org/kl005