Surendra Jain, International Joint General Secretary of the Vishwa Hindu Parishad has equated the Rs 5 crore fine imposed on Sri Sri Ravi Shankar's Art of Living foundation by the National Green Tribunal to Jizya tax. Jizya was a tax levied on Hindus during the Mughal rule in India.
Sri Sri's Art of Living has been at loggerheads with the country's top green court for organising the three-day World Culture Festival on the floodplains of the Yamuna, from 11 March.
Also Read: Yamuna floodplain damage: Art of Living can pay Rs 5 cr fine tomorrow, says NGT
The VHP press statement released today, says: "Imposing a fine on Sri Sri without any fault of his reminds us of the Jizya tax during the Mughal era. How can the seculars tolerate an event that is being organised to showcase India's religious, cultural and spiritual heritage to the world."(sic) It adds that one of the reasons to hold the event was to raise awareness about the Yamuna.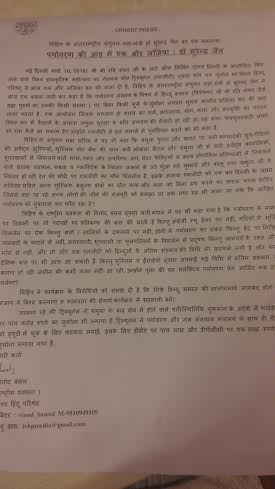 Environmentalists have brought to the notice of the green Court that the massive construction spread over 1,000 acres will adversely impact the Yamuna ecosystem, which has already been battling severe pollution.