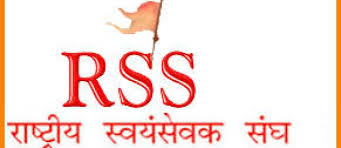 Rashtriya Swayamsevak Sangh (RSS) joint general secretary Dattatreya Hosabale has said that both capitalism and communism have demolished the real values of democracy.
Delivering the inaugural address at the Ekatma Manava Darsan organised by the Bharatheeya Vichara Kendram here on Saturday, Mr. Hosabale said that while capitalism resulted in some becoming more equal than others, communism in its quest for equality reduced man to a small particle of a machine.
"Elements of fraternity were missing from both capitalism and communism," he said. Mr. Hosabale further said democracy cannot succeed without training its citizens. In his keynote address, S. Gurumurthy, economist, said that Asia could recover from the economic crisis of 2008 unlike the West, which is yet to find a way out, because it followed a market economy but stopped short of converting the society into a market.
"Market means contract. A society cannot be based on contract. There is a dhaarmik responsibility that cannot be enforced by law. Society is central to everything including economy and once you demolish it nothing remains except the State," Mr. Gurumurthy said.
'Attitudinal change'
Former Union Minister and senior BJP leader Murli Manohar Joshi called for an attitudinal change for creating Indian standards and benchmarks rather than following western standards. Regarding sustainable development as an exploitative jargon coined by the West to keep the gap between the rich and the deprived, he said there was the need for an Indian approach.
M. Mohandas, president, Bharatheeya Vichara Kendram, presided
Says elements of fraternity missing from both capitalism and communism.