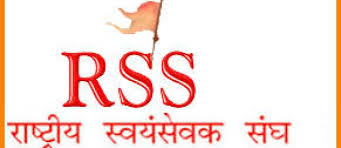 JAIPUR: The Rashtriya Swayamsevak Sangh's (RSS) anguish over the demolition of temples might affect the construction of Jaipur Metro (B) as the Jaipur Metro Rail Corporation (JMRC) has to raze nearly seven more temples in the Walled City area falling on the corridor.

Residents of Walled City, who was always against shifting and demolition of ancient temples, have gained courage too to protest after the Sangh statement.

Ram Charan Mehta, a resident of Walled City, said, "The district administration and Metro officials have razed the centuries-old temples against the wish of people. Huge deployment of police force was made to stop us from protesting. A common man cannot fight beyond an extent against the government. Now, we will not allow to demolish more temples."
The JMRC recently demolished two famous Rojgareshwar Mahadev and Khasthharan Mahadev temples, obstructing the construction of Metro corridor proposed from Chandpole to Badi Chaupar. According to Jaipur Metro sources, the JMRC will shift 13 temples from the Walled City area falling on the corridor. So far, only six priests have agreed, while remaining still has not signed the consent letter.

Sources in the department said, "If the remaining temples are not razed, the work will definitely be stalled leading to the delay in project. Certainly, it's a fresh trouble for JMRC."

Sangh has pulled the BJP ministers and MLAs for keeping mum when 80 temples in the city were demolished. However, the list of civic bodies to raze these temples for developing infrastructure project is long. As per a JDA survey, there are 400 religious structures constructed on government land.

The JDA is demolishing the temples claiming many were hindrance in traffic flow. The drive was started after the Supreme Court empowered committee had criticized the state's urban development & housing department for turning a blind eye towards encroachments, particularly the religious ones. Apart from the civic bodies, the committee had also held the district administration responsible.

"It was mentioned in the letter that the temples built on the encroached land cause traffic congestion and inconvenience to the residents. The government land can be utilized in a better way such as night shelters, so that more people can be benefited," said an official.