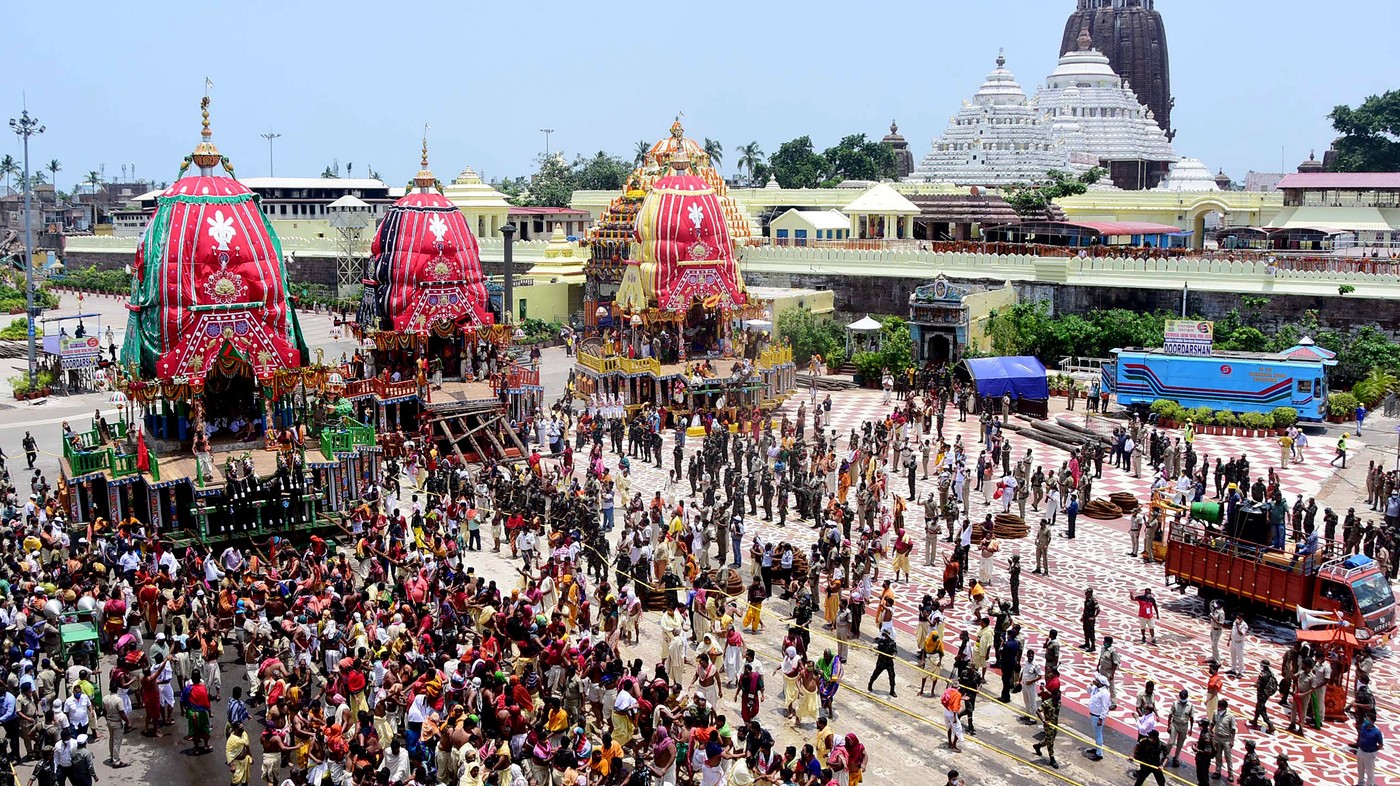 INDIA, June 23, 2020 : The annual seven-day Rath Yatra festival typically sees millions of devotees gathering at the Jagannath temple in Puri, in the eastern state of Odisha, to worship statues representing Lord Jagannath and his family. Traditionally the statues are then transported via hand-drawn chariots to other temples across the state.
Last week the Chief Justice of India announced a ban on this year's festival, citing the possible spread of COVID-19 and noting that "Lord Jagannath won't forgive us if we allow it." Then, on Monday, the day before the festival was set to commence, the court reversed its order and allowed the event to go ahead with the caveat that devotees were banned from attending. But even that turned out to be wishful thinking. Video footage from Tuesday showed the temple premises being sanitized before the event began, followed shortly thereafter by crowds chanting and dancing to the sound of traditional instruments. In one video, hoards of people pressed together can be seen mounting the chariot.
Multiple parties were involved in ensuring the festival went ahead in spite of the global pandemic–many of them citing freedom of religion as their primary cause for concern. Janardhan Pattajoshi Mohapatra, the chief priest of the Jagannath temple, pointed out that the festival had been cancelled only 32 times in 425 years, and that the last time it could not be held was when Mohammed Taqi Khan, the Naib Nazim (deputy governor) of Odisha, attacked the Jagannath temple in the 1730s. His petition further claimed that the festival had gone forward even when India was faced with the deadly 1918-19 Spanish flu outbreak.
Much more of the festivals' history at "source"above.