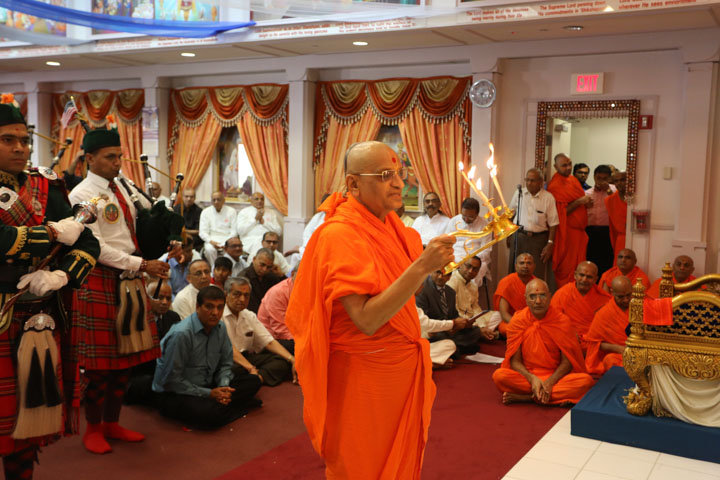 The Swaminarayan Gadi Temple in Secaucus will celebrate its 15th anniversary this weekend with singing, skits and a religious service as part of a two-day commemoration.
The event kicks off Saturday with a cultural night from 8 to 9:30 p.m. consisting of a singing concert and skit performances by temple members.
Sunday will be the actual ritual ceremony in which the Secaucus Fire Station will switch out the flags that fly over the temple.
Following the flag ceremony, the assembly will gather in the temple's community hall where the current head of the religion, Acharya Swamishree, will address the congregation. He will be accompanied by 18 Sants — or monks.
Sunday's program will run from 8 a.m. to noon, and both events will take place at the temple's 200 Penhorn Ave. location.
For more information on the Secaucus Swaminarayan Gadi Temple, visit its website.