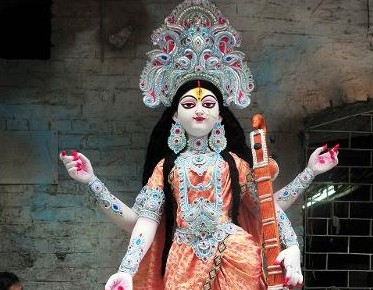 NAGPUR: Devangan Samaj Yuva Sanstha organized Mata Parmeshwari Janmotsav on the occasion of Vasant Panchami at Jain Kalar lawn in Yadav Nagar on Wednesday.
The event began in the morning with kalash yatra, which started from Gulshan Nagar, Shitla Mata Mandir, and ended at Jain Kalar Lawn.
Thereafter, 'Maha Aarti' and many cultural programs were conducted. Sanstha members also organized a discussion session on social issues.
Vijay Devangan, organizing secretary; Kartik Shende, director of Vithoba Ayurvedic Dant Manjan; and Purushottam Ranglali, president of Vishwa Hindu Parishad (South Nagpur) were the chief guests.
"To bring all Devangan Samaj together, felicitate senior citizens and students who scored good marks in Std X and XII, we have been conducting this programme since the last five years" said Ganpati Garkate, chief coordinator of Sanstha.
Nayan Hedau, Gunvant Sonkusare, Neha Sonkusare, Puja Nenave and Ganpati Garkate were the compered of the programmes. Vijay Nandanwar proposed the vote of thanks.