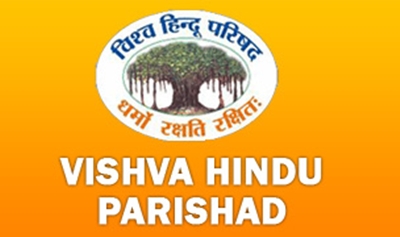 VHP while strongly condemning today's violence at Baltal held both State Government and Shri Amarnath Shrine Board (SASB) responsible for the same.
Talking to reporters here today VHP patron Dr Rama Kant Dubey, its State president Leela Karan Sharma held the Government and SASB responsible for attack on yatris and torching of Langars at Baltal today.
They said had the Board and administration taken preemptive measures after the late last night clash the situation could have not deteriorated to this extent.
The mob violence was the result of irresponsibility on part of Government and SASB, they said, adding the State administration was a mute spectator to the happenings.
The VHP leaders while criticizing the functioning of the Board said both Government and Board was answerable to the people as why the untoward incidents took place at Baltal Base camp.
They said the Governor being the Chairman of the Board should have himself visited the spot along with other members of the Board to enquire about the welfare of yatris and Langar people.
The VHP leaders said that 25 langars were destroyed and three completely and there is a panic among the yatris. They said every time the yatra is being attacked under a conspiracy to sabotage the annual pilgrimage to holy cave.
The VHP leaders questioned that why every time the yatra is being attacked as this wills end a wrong signal across the country. They also criticized the Board and Government for stopping yatra and said this will have serious repercussions.
They demanded adequate compensation be paid to langar wallas whose langars were torched and the guilty be arrested and punished under law.
They said the 800 kanals of land at Baltal is under control of SASB as per the agreement and no one can indulge in any affair there without the permission of SASB so how the yatris were attacked at this place.
Meanwhile BJP vice president Ramesh Arora and senior party leader Chander Mohan Sharma have also blamed the Board and administration for today's violence at Baltal base camp.
In their separate statements the duo said that had the authorities taken preemptive measures the situation would have not gone out of control.
The tow leaders said the incident is an eye opener for the Government which is claiming to provide fool proof security to yatris.
Source: Via WHN Publisher Email