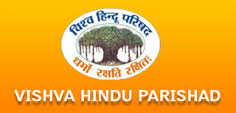 Let Dravidar Kazhagam start its 'Thali' removal festival from Gopalapuram, said Vishwa Hindu Parishad (Tamil Nadu) president S. Vedantham here on Monday.
Speaking to reporters on the sidelines of a fast observed by VHP cadres in front of the Collectorate here demanding total prohibition in the State, Mr. Vedantham said former Deputy Chief Minister and DMK Treasurer M.K. Stalin tied the holy thread to his wife during his 60th birth anniversary celebrations at Gopalapuram in the presence of "reformists" a few months ago, and so Dravidar Kazhagam president K. Veeramani should start celebrating 'Thali' removal festival from there, he added.
People were giving utmost respect for 'Thali', as it was the symbol of culture and sentiments for the Tamils, Mr. Vedantham said.
Disrespect to gods
He said showing disrespect to Hindu gods had become common in Tamil cinema. The VHP would oppose actor Kamal Hasan's 'Uthama Villain' if any disrespect was shown to Lord Narayanan in the film.
A recent survey by a social organisation revealed that the younger generation had become addicted to liquor.
A large number of school students were addicted to liquor and 11 per cent of the women too consumed liquor. The law and order situation in the State was a cause for concern, Mr. Vedantham added.
VHP district president Karthikeyan presided. State executive president Girija Seshadri, State convenor Raja and others participated.