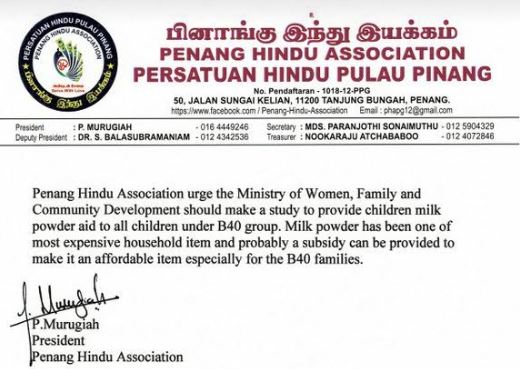 Needy parents and single mothers are struggling to take care and provide basic needs for their young children. Some of these needy families receive regular food rations for daily sustenance but they are unable to afford milk powder for their young ones. Many of these lactating mothers are malnourished themselves or medically unwell and therefore are unable to breastfeed their children.
Babies and young children are found to be malnourished with some of them having only one meal per day.
There are also infants who are being fed with sweetened condensed milk, black coffee and tea instead of milk. These are the children whose parents can't afford to buy any milk.
Penang Hindu Association (PHA) has come forward to supply groceries and milk powder to the hardcore poor families in Penang Island, Butterworth, Bukit Mertajam, Kulim, Sungai Petani and Perak.
This was made possible with the help of the public and well-wishers who supported PHA to help the needy during movement control order (MCO) due to pandemic Covid-19 with foodstuff and cash donations. Please give a thought to reach out to single mothers, orphans and the hardcore poor who need our immediate help during this trying times.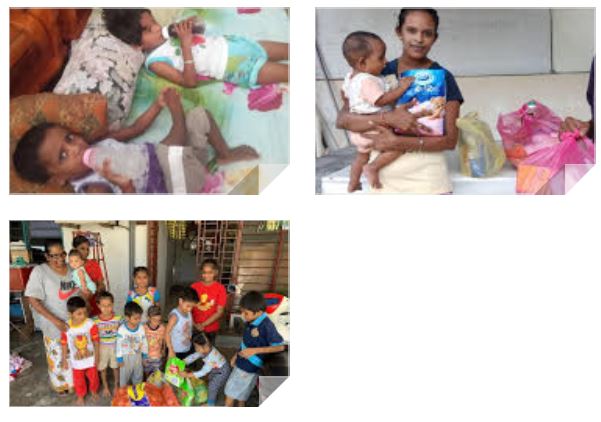 Penang Hindu Association urge the Ministry of Women, Family and Community Development should make a study to provide children milk powder aid to all children under B40 group. Milk powder has been one of most expensive household item and probably a subsidy can be provided to make it an affordable item especially for the B40 families.
---
Source: World Hindu News