Here is the amazing and inspiring story of a man who single highhandedly moved a mountain, and only to help others in need.
About five decades ago, a landless farmer, Dashrath Manjhi from Gahlor Ghati of Gaya, India, Bihar decided to take into task the difficulties of his villagers who were almost cut off from the rest of the world by rocky hills, almost making the place impassable. 
Around 1959, his wife passed away from illness and lack of immediate medical care when there was no way of taking her to the nearest medical center over the 300 feet high hills. Heartbroken after her death, Manji alone resolved to create a pass so that no one person would have to suffer the fate that his wife did.
He sold his goats to purchase chisel, rope and a hammer. This sudden change in his demeanor made him a laughing stock with people who laughed at him, calling him eccentric and crazy.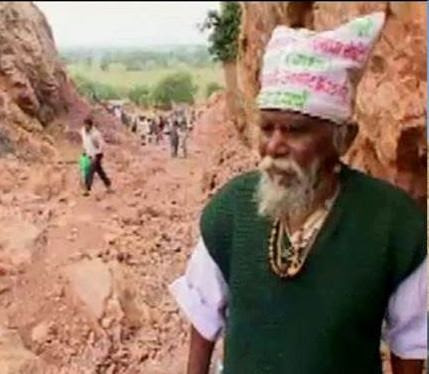 Unfazed by their remarks, Manji hammered away with consistent determination for 22 years. At the end of his arduous labour, he finally came face to face with his dream: the OTHER SIDE of the HILL! He shortened the distance from 70kms to just 

one

 kilometer.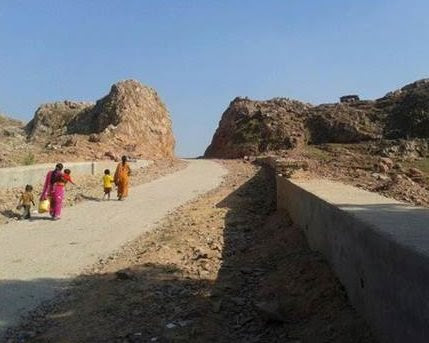 Once this task was accomplished, Dashrath Manji became known as the Mountain Man. Sadly, this  amazing man breathed his last on August 18, 2007 after fighting cancer at New Delhis AII India Institute of Medical Sciences and received a proper state burial.
Dashrath Manji, a man who was mocked and ridiculed for his strong will and determination leaves behind a legacy of strong will and determination, and a much shorter passageway that his fellow villagers now use every day.
Some invaluable lessons to learn from this story:
1. Patience is the greatest virtue that leads us to success
5. Don't lose heart if people call you mad ,crazy and an idiot for your unique idea/thoughts. 
Source: WHN Media Network
Disclaimer: The opinions expressed within this article /news /published content are the personal opinions of the submitting author / organization. World Hindu News  is not responsible for the accuracy, completeness, suitability, or validity of any information on this article /news/published content. All information  received is provided on an as-is basis. The information, facts or opinions appearing in the article / news /published content do not reflect the views of World Hindu News and World Hindu News does not assume any responsibility or liability for the same.