Jaipur: 
 Elaborate security arrangements have been made in the city for Diwali, with as many as 1700 additional policemen being deployed to ensure that no untoward incident is reported during the festival.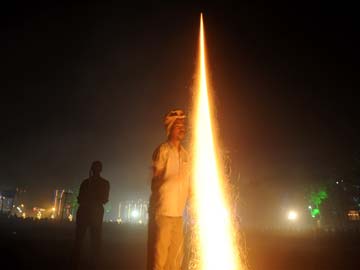 Senior police officials have been directed to remain alert and extra men have been deployed across the city to ensure a peaceful Diwali, a police officer said.
"Additional arrangement of over 1700 policemen and officers will be there in the Jaipur commissionerate area on Sunday on Diwali, whereas over additional 900 police personnel will be in arrangement on Saturday and on Monday," he said.
Also, all senior officers have been directed to keep some additional policemen in reserve. Patrolling would be conducted in markets and special arrangements have been made to regulate traffic in main areas, he said.