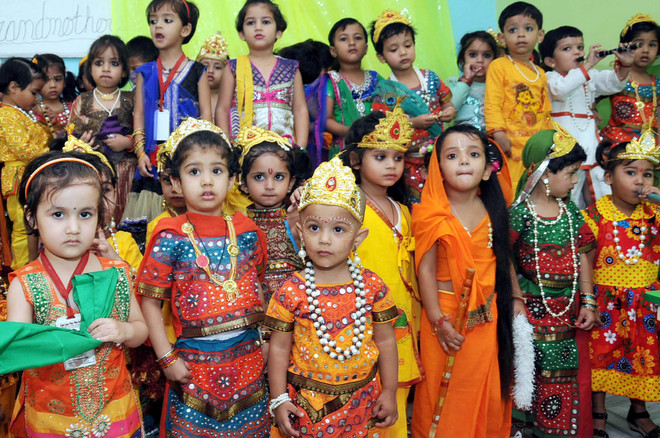 Bathinda, Septemebr 3
RBDAV Senior Secondary Public School organised a Janmashtami ceremony in the Kindergarten wing of the school here today.
Students celebrated the birth of Lord Krishna. The tiny tots began the celebrations with the recitation of a 'bhajan', followed by dancing to the tune of songs like 'Radha on the dance floor' and 'Woh Kishna hai'.
Principal of the school, Dr Satwant Kaur Bhullar, appreciated the students. She expressed her gratitude to all the parents whose kids participated in the ceremony and made it a success.
The festival was also celebrated at Kids Care Playway and Preparatory School. Students dressed up like Radha, Krishna and Sudama as part of the celebrations. — TNS