Diwan Chunilal Harani visionary and social reformer of Tharparkar Pakistan.
Diwan Chunilal Harani name echoes with Hindu sanskruti , education, women empowerment, and many more. People of all ages, groups of Thar desert gathered at Jaldhara society Ahmedabad. They are here to pay special tribute to great scholar, who have given them light of education some 30-40 years ago, in remotest and darkest region of Pakistan.
Tharparkar is border district of Sindh Pakistan .It is desert area and its borders meet with Gujarat and Rajasthan states of India. This is only district of Pakistan, which had Hindu majority population at the time of partition. This region was mainly cut off from main cities of Sindh due to absence of any road till 1990. Large sand dunes make it difficult for vehicle transport. Only mode of transport was camel – called ship of desert. There were no means of business. Economy was dependent on scattered rains. People used to store all grains, vegetables for 2-3 years to sustain their life in desert.  Other companions were domestic animals like cows, goats, camels, horse etc. Weather conditions are extreme cold & hot. Very rare education and women education nil.
Diwan Chunilal Harani was born in 1910 and one of the few students, who have passed final (8th class) and joined then British Govt. in revenue dept.  At the time of partition, many of his friends migrated to India. He chose to live in Pakistan because of responsibility of many of his relatives. During his job, he had offered his duties in whole of Sindh and got information and insight about the outer world. He saw and felt that education play an important role in personal and community development. He understood the role of education in removal of poverty and empowerment.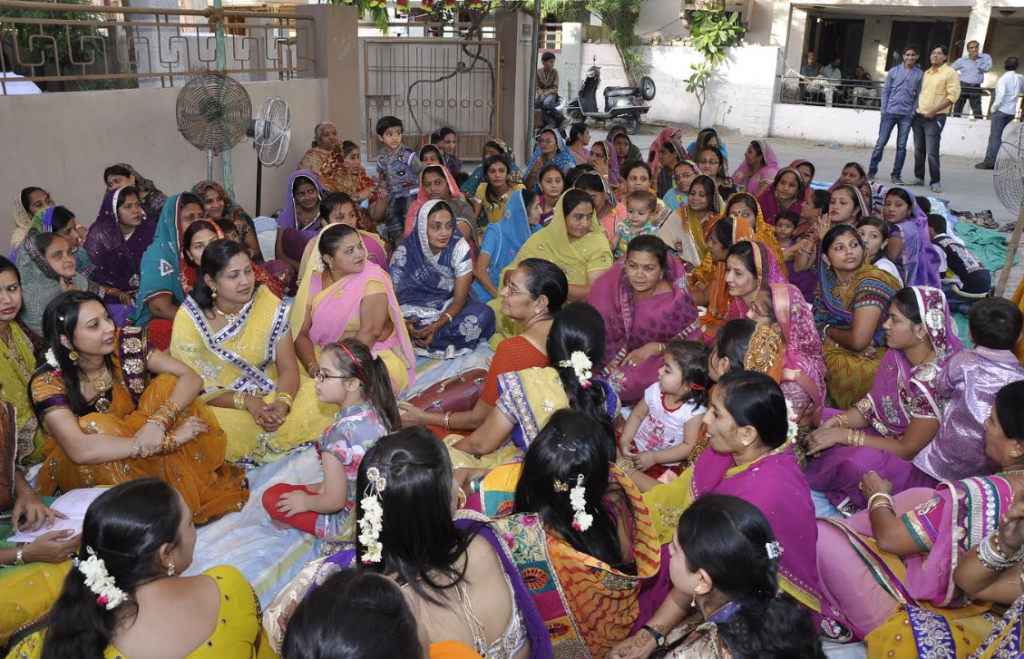 He was firm believer in Karma and follower of Arya Samaj traditions. Simple living, High thinking was his way of life. He had made his mission to educate maximum persons of his reach and contact. He made available to them books and other resources. He would bring books, charts, and journals, stationary from the cities to Tharparkar. In vacation time, he used to take the students of his neighbourhood to city of his posting. These students will interact with other students of schools, colleges and gain much knowledge about outer world, jobs, economy etc. On their return to Tharparkar they used to share this gained information with other school mates. This was informal students exchange programme in olden times.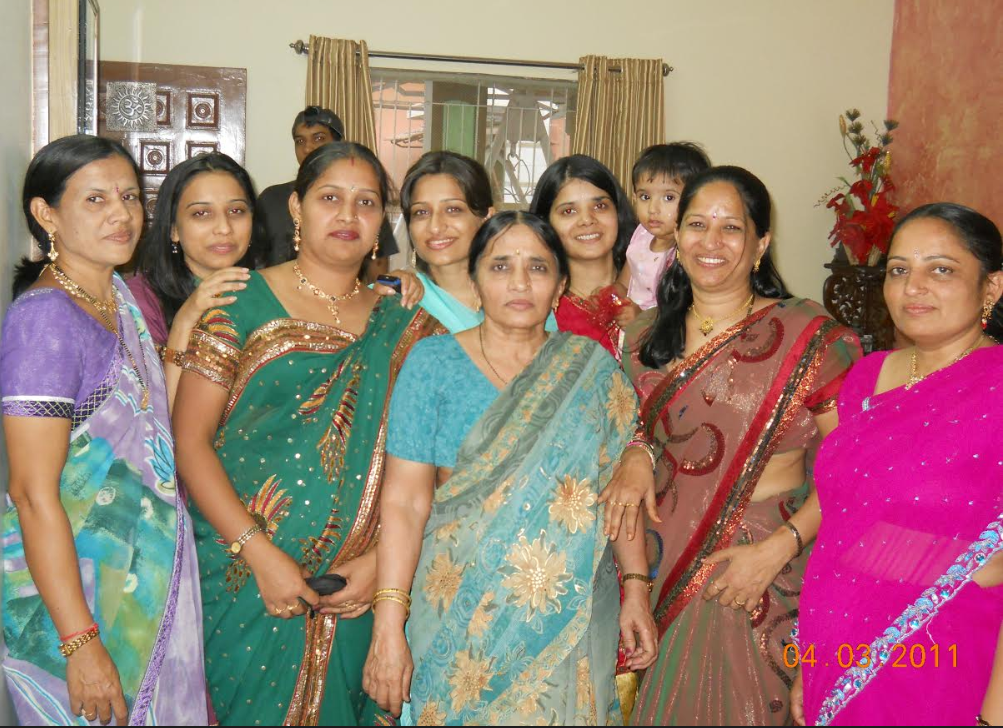 He was visionary and great scholar. In his drawing room (Autaq) , there were large photos of Hindu scholars and other world leaders. Swami Ram Kirshan Paramhans, Swami Vivekananda, Dayanand Sarswati, S.Radhkirshanan, Sadhu Vaswani, etc. portraits were seen hanging in the room. He had big library having books on world religions, Hinduism, Bhagvat Gita , Ramayan, Ved and interpretation of different Authors. He was linguist having knowledge of English, Sindhi , Urdu, Hindi , Gujarati , Sanskruit and some Arabian , Persian languages. He had more than 100 books of Bhagvat Gita in different languages written by different Authors. He has tremendous faith in power of Gayatri Mantra. Large photo of Gayatri Mantra along with its interpretation was main attraction in the centre of front wall in Autaq. He was disciplined reader of books. Every morning and evening, he reads 2 hours and used to makes note of it.
He was ahead of time. Had great vision and foresight. His work done 50 years ago are relevant today. He had given the roadmap. He had shown power of education for upliftment of community and region from poverty to empowerment.
Some of his initiatives for empowerment of community were taken some 50 years ago in 1970 after retirement from Govt. job as Mamlatdar.
1) He established the first and only one Bal Mandir for kids in Mithi, where they were provided environment of playful learning with fellow kids. Small kids were provided different chocolate/food stuffs everyday to sustain motivation.
2)With efforts of other friends, Govt. Intermediate college was established at Mithi, which became base for college education at Tharparkar.
3) District Council hospital was upgraded to Taluka hospital with many facilities.
4) Gauchar land was notified in Tharparkar for grazing of cows and other domestic animals with the help of Courts. This action saved lacs of cows and other animals from hunger in time of famine. These actions resulted developing of economy around animal husbandry. This trend preserved vegetarian culture and rearing animals for living. Still today Tharparkar has more cows and animals than any other district of Pakistan.
5)Established The pathshalla for giving education of Hindi, Gujarati, and Sanskrit to Hindu girls. Classes were held in the evening and regular exams held by experts. All books were given free and other prizes were given for motivation.
6)With Govt. help skill development centre for training of tailoring and embroidery was set up in locality. Poor, uneducated middle aged women were given training to raise their household income.
7)Advocated good habits and against showmanship and wasteful expenditure on the occasion of marriage and other unnecessary social events.
8) Strongly worked against social evils of taking opium, tobacco, liquor, dowry and sweet at the time of death.
9) Always maintained Gangajal from India at home. Whole village take it for Puja purpose or during last rites of loved ones. Tulsi, Kesar, Gopichand Other Puja materials from India available to all any time without any charge.
10)Firm believer in practicing, before preaching to anybody.
As due to disturbed political conditions in Pakistan, large no. of Hindu population has migrated to Ahmedabad in last 10-15 years. Many persons gathered have memories of Diwan Chunilal Harani. One Pushpa Ajeetkumar remembers him as always helpful and punctual. Every evening 4 o' clock, he personally visited pathshalla and take report from teachers. Another lady Dr. Darshana told that he was progressive and always supportive for learning new things. Some girls from India visited Mithi. He arranged function for them in pathshala. These Indian girls were requested to demonstrate and teach Garba for those girls. Later this garba function and competition became annual affair.
Shri Khajumal Lachhmandas informed that in 70s, Diwan Chunilal used to take 8-10 youths from Mithi village to Digri nearby business centre for jobs, where they learnt and established the businesses. This chain of business help have changed the fortune of family but also other near ones. Retired teacher Shamu has other side of Diwan sahib personality. His relatives got help for establishment of school in their area.
Shankarlal Lohana a migrant engineer from Karachi remembers him in the company of saint Khemchand ,who was strong believer of Aurveda. With Bhagat Khemchand they had been mobilising different communities to celebrate the Hindu festivals and their importance. Retired District Education Officer and leading advocate of Sindh , Shri Mathradas Kachoriya is fond of him. Advocate sahib was near to Diwan Sahib. He was the leader of young brigade of movement against excess expenditure on wedding and raising the voice against opium and dowry in community. He told the reporter that , he had seen very few legends in Tharparkar in his lifetime, who have extensively worked for education, and against social evils. Even at that time, he had to face resistance from so called landlords. But he never changed his path of social reformation and community empowerment.
Elderly lady Manki Bheel and his husband Gulab narrates the story of how Diwan sahib had arranged job as labourer in shop. Then he financed his studies to complete B.A. Even after that he helped him in getting Govt. job with Sindh revenue dept. He helped him like a father.
Lajpat Rathi informed that Diwan Chunilal had helped his uncle Prabhulal to migrate to USA for higher education 50 years ago. Only 4-5 persons from Tharparkar went to foreign country. Presently he stays in Boston – nr. World famous campus of MIT. Bharat Mohta told that Diwan Sahib had other special quality. His wife Smt. Jamnabai will often visit kitchen and note the requirement of homes of group /relatives, who find it difficult to bear household expenses. Next day he would arrange grains and provisions from market and send to their homes anonymously.
There are hundreds of other stories to be heard for Diwan Chunilal. But here women remember him in India after his death in 1982 (some 37 years ago) with special reason. Hindi, Gujarati they have learnt in Diwan Sahib Pathshala have benefited them in new country India. With new migration since 2002 from Pakistan, many families have made Ahmedabad its home. They have enrolled their children/ grand children in schools. Here along with English Gujarati and Hindi are in course. Children in Pakistan studied Sindhi and Urdu languages.
This 20-30 years ago, lessons of Hindi /Gujarati Pathshala classes have become prized possession and golden treasure for these families. This early Gujarati Hindi learning became bridge between new school teachers and their children. They helped their children in learning new languages and helping in adjusting with new school environment. These ladies are proud that with their old knowledge they supported their children in shining in academic performance and become doctors, engineers, C.A.s other other professionals. They are proud that the education level of newly migrants in India is at par with earlier established families. They have made no compromise on education due to efforts of Diwan Chunilal. More than 3 generations have benefited with his efforts. They all are extremely grateful to great legend, visionary and social reformer, who had value of education and foresight for future political environment of migration to India.
We conclude that with his efforts for education, Hindu culture, social empowerment some 60 years ago have bearing fruits and have been benefiting Tharparkar. With more than 2000 Hindu doctors, 2000 engineering, thousands of professionals, Advocates, Professors, Bankers and Businessmen and hundreds of Sindh Govt. employees, the legacy continues. With Tharparkar residents are residing in more than 70 plus countries of world, there is little bit contribution of Diwan Chunilal Harani s' education efforts. Salute to Great Scholar and Visionary, who still live in hearts of loved ones around the globe including India. 

Source: World Hindu News