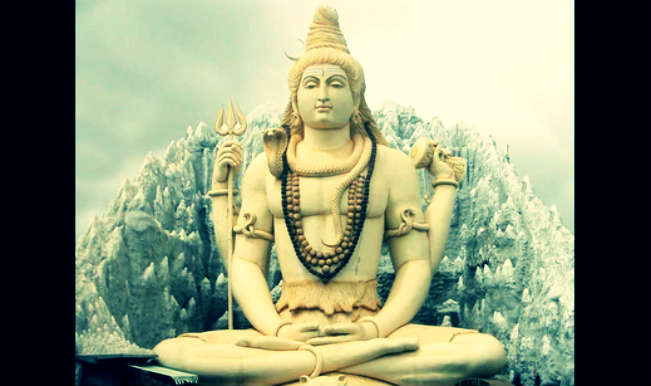 Port-of-Spain : Away from fetes, dancing and merry-making as Trinidad and Tobago, the oil-rich Caribbean republic, observed its annual carnival, devout Hindus thronged temples to observe Shivratri on Tuesday. Thousands of Hindu women dressed in saris and men in kurtas spent the night in over 400 temples across the land, offering special jhalls (a mixture of milk, dhai, flowers, sugar-cane, sweets) to Lord Shiva.
For the past three weeks, Hindus maintained strict adherence and did not eat meat or indulged in alcoholic drinks in preparation for Shivratri. Scores of temples hosted special Lord Shiva Yagnas, all of which were carried live on several radio stations. Out of a population of 1.3 million people, some 40 percent are of Indian origin while 25 percent people are Hindus. (Hindu temple vandalized in Washington State before Maha Shivaratri)
Ramesh Tiwari, spiritual leader of the Edinburgh Hindu temple in Chaguanas town, has called on the nation "to embrace the teachings espoused in the Shiva Puranas and other Hindu religious texts". Pundit Seereeram Maharaj of the Shiv Kailsha Hindu Mandir, Santa Phillipa Road, Caparo spoke of the need for "our young people to move away from all forms of criminal activities, and obeisance to Lord Shiva will help them to drift away from these internecine habits and practices".
The observance of Shivratri was brought by the indentured Indian labourers who came from Uttar Pradesh and Bihar between 1845 and 1917. Shivaratri is one of the several sacred Hindu observances along with Divali, Phagwa, Lord Rama and Lord Krishna Janamashti.
Source: India.com