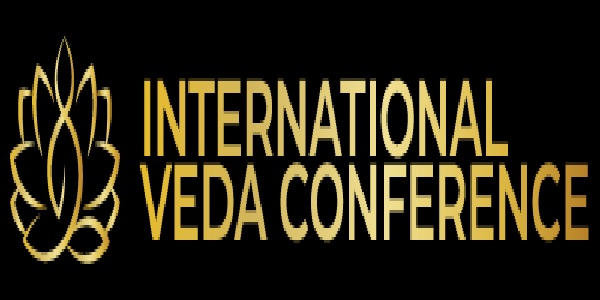 Trinidad to host international conference on Vedic culture, Nov. 1-3
By PARAS RAMOUTAR
Port-of-Spain: The Brahma VidyaPeetham International, led by Swami Brahma SwarupanandaJi, in collaboration with the Maharishi Vedic University, Netherlands and Global country of World Peace will be hosting the International Conference on the Application of Modern Science and Vedic Science. The conference will be held at the Trinidad Hilton and Conference Centre on the 1st, 2nd and 3rd November, 2019. Previous International Veda Conferences were held in Nepal, India and Indonesia.
This year's conference theme is "Creating a Peaceful, Prosperous Society: Vedic Technologies for Social Improvement." Over the two days, within a series of talks, conference speakers and attendees will cover topics on methods to reduce crime and create peacefulness for the Republic of Trinidad & Tobago and the region, using Vedic philosophies backed by objective, scientific data and research, Swami Brahma said in an interview.
" The conference will also seek to re-enliven interest in Veda ("Veda" means "knowledge" – knowledge and organising power of nature and consciousness, knowledge of the field of pure intelligence that is the source of all the diverse fields of knowledge) on the basis of the scientific reality that the application of Veda can benefit every area of human life and demonstrate how the principles of Vedic Science verified by modern science, can be applied in various fields to elevate the lives of the people in the country, the Caribbean and world at large, " he added.
The conference will host over 250 local, regional and international distinguished attendees in fields such as education, science, medicine, technology, politics, spirituality and many more. Delegates from India, United States of America, United Kingdom, Latin America, The Caribbean, Europe and Asia will be attending.
The conference will feature keynote speakers such as Dr.Tony Nader, world renowned neuroscientist and leader of the Transcendental Meditation Movement worldwide (founded by Maharishi Mahesh Yogi in India in the 1950's). Dr. Nader has successfully correlated each aspect of the Vedic Literature to a specific area of human physiology, as well as the cell and the DNA, with the conclusion that human physiology is the expression of Veda and the Vedic Literature.
In addition, Dr. John Hagelin, (world renowned quantum physicist, educator, quantum, public policy expert and leading proponent of peace, President of the David Lynch Foundation, Director of the Institute of Science, Technology & Public Policy and Professor
Of physics at the Maharishi University of Management, Iowa, USA), Dr. Jose Luis Alvarez (Head of Latin America and Caribbean for Global Country of World Peace), Father Gabriel Mejia (Catholic priest from Columbia) are among the distinguished international speakers.
Speakers from Trinidad include; Swami Brahma Swarupanandaji, (Vice Chancellor Maharishi Vedic University Caribbean), Former President Mr. Anthony Carmona, Archbishop Charles Jason Gordon, Dharmacharya of Sanatan Dharma MahaSabha, Pundit BhadaseSeetahal-Maharaj and SadhviAnandamaiyeeGiriji. Professor Dilip Dan is the President of the conference.
Conference Overview
Friday 1st and Saturday 2nd November, conference papers will be presented by the distinguished panel of speakers between 8 am to 4pm. There would also be some video presentations as well as interactive sessions. Attendance will be on a registration basis. Registration is open at the Conference Website. www.vedaconferencett.com
The inaugural banquet will be hosted on Friday night. Attendance to the banquet will be by invitation. The President of the Republic of Trinidad and Tobago Her Excellency Paula May Weekes will officially open the conference at the banquet ceremony.
On Saturday evening, a cultural program will be held at NCIC, Divali Nagar Main Stage Chaguanas, for the benefit of the wider public. This event serves the purpose of allowing the international guests to experience some aspects of our local culture and for the general public who may not be able to attend at Hilton, derive some benefit from the International Conference by exposing them to some keynote speakers and conference snippets.
He said that a special workshop on Transcendental Meditation and Consciousness based Education will be conducted on Day 3, Sunday 3rd November, and will serve as an introduction to the benefits of Transcendental Meditation and Consciousness-Based Education and its effect when used in schools to aid students academically and socially. This workshop is open to Secondary School Students and the Principals and teacher. Early registration is encouraged as we have limited spaces for this event which will be at no cost to the student, principal or the school. The Minister of Education has been invited to this very significant aspect of the program.
This conference will create a platform for researchers, scientists, academics, Vedic practitioners, religious leaders, educators, students, activists, law enforcement experts and anyone who is interested in creating a better understanding of one's own existence, while also reducing the national and regional levels of crime and violence and learning how Vedic science and its practical technologies of consciousness can affect every aspect of human life, AnandamaijeeGiri, secretary of the conference said.
"We are at a juncture in our existence where uncertainty of our future looms. It is imperative that we take a close look at changing our pathway as a nation. Implementing the scientifically validated programs from Vedic Science and putting it to work for us as a nation will only serve to alleviate such issues as crime and violence, which we have come to accept in our daily lives,", she added.
A very unique opportunity has been created through this International Conference to apply these Vedic technologies to reduce crime, violence, stress, poverty, and suffering in the lives of the people in Trinidad and Tobago, the wider Caribbean and the entire world. At this International Veda Conference, we will demonstrate how the principles of Vedic Science, verified by Modern Science, can be applied in various fields to elevate the life of our societies and combat social issues like crime, poverty and unsustainable practices facing our nation. Let us share, appreciate and engage to shape a collective future!
Conference Aims & Objectives – Why Veda Conference?
There is an ever-increasing state of chaos in the world; crisis and clash of civilizations, tension increases daily in the individual, in social life, in national affairs and international relations. At the brink of another world war, the great and urgent need is for something to re-establish harmony in the individual human being and to give him peace; only from such an inner peace can wisdom and happiness be born.
"The goal of the conference is to present a master plan for the application of Modern Science and Vedic Science for a peaceful, prosperous society and to introduce the benefits of Transcendental Meditation and Consciousness-Based Education to Trinidad and Tobago.
We look forward to creating a new level of awareness and understanding of the application of Vedic Science as promoted by Maharishi for the growth of individual consciousness which leads to the rise in collective consciousness for the creation of an ideal person, an ideal society and an ideal nation", Swamiji added.
"Trinidad & Tobago stands proud to host this dynamic conference, the first of its kind in the Caribbean region. Our nation on the rise to be a beckon and beacon heralding World Peace for a Beautiful Planet earth, for creating Heaven on Earth," he added.
Organizing Committee
The local host organization is Brahma VidyaPeetham International with its headquarters at 41A Caratal Tortuga Road Gasparillo, Trinidad.
Professor Dilip Dan (Professor of Minimally Invasive Surgery, Head Department of Clinical Surgical Sciences, University of West Indies, Trinidad is the President of the Conference. Swami Brahma Swarupanandaji, Founder of Brahma VidyaPeetham International, Conference Patron, SadhviAnandamaiyeeGiri, General Secretary Brahma VidyaPeetham International, Conference Secretary. Dr. Jose Luis Alvarez, Head of Latin America for Global Country of World Peace, Dr Graham De Freitas, Chief Administrator Trinidad & Tobago, Global Country of World Peace.
The Global Country of World Peace offers Maharishi's Vedic Science and Technologies of Consciousness that he brought out to the world more than 50 years ago from the Vedic tradition of knowledge. Veda is the totality of Natural Law—the Constitution of the Universe—which upholds the infinite diversity of the ever-expanding universe in perfect harmony, peace and progress.
Maharishi Vedic Science and Technology—which features Transcendental Meditation® (TM) and its advanced programs including Yogic Flying—systematically develops individual and collective consciousness to spontaneously reflect Nature's perfect administration so that positive values blossom in all areas of life.
More than 600 scientific research studies conducted at over 250 universities and research institutions in 33 countries have shown the profound benefits of these programs in all areas of individual life—mind, body, behavior, and society. Research further shows that even a small number of experts in Maharishi's Technologies of Consciousness can reduce conflict and social stress and transform the trends of time towards a new era of peace and prosperity for their nation and the entire world family.
The Global Country of World Peace offers practical programs to systematically bring all fields of life in alliance with the Government of Nature that is our own inner nature and can easily be unfolded through proper education. Now, every individual can awaken their total brain potential in enlightenment—the blossoming of their full creativity, intelligence and happiness—and every nation can enjoy true sovereignty—invincibility—freedom from all problems and suffering that shadow the dignity of humankind.
"Consciousness-Based education makes use of the Transcendental Meditation and TM-Sidhi programs to develop higher integration of brain functioning and associated higher cognitive capabilities, as the basis for increasingly effective and rewarding thought and action, " she added.
The Transcendental Meditation technique provides the experience of wholeness of awareness, unbounded awareness, in Transcendental Consciousness. Physiological research has established Transcendental Consciousness as a fourth major state of consciousness, a unique state of restful alertness distinct from waking, dreaming, and deep sleep, and characterized by enhanced integration of brain functioning, Swamiji noted.
This and other research summarized below indicate that the experience of Transcendental Consciousness is essential for the total development of brain functioning. Maharishi Vedic Science of Consciousness brings to light that development of total brain potential is experienced as the development of higher states of consciousness.
This enlivening of total brain functioning, and the corresponding actualization of mental potential, are the crucial missing elements in education today, and are provided by Consciousness-Based education.
The research findings that directly pertain to increased integration and effectiveness of brain functioning can be summarized in four categories:
Measured during the practice of the Transcendental Meditation technique:
1. Greater integration of all cortical areas during the practice of the Transcendental Meditation technique — measured by greater use of the latent reserves of the brain; increased synchrony and coherence of electroencephalographic activity at diverse frequencies and cortical areas; and increased cerebral blood flow widely throughout the cortex.
Measured outside the practice of the Transcendental Meditation technique:
2. Greater integration of diverse styles of brain functioning — as measured by greater activation of each brain hemisphere; and by the unique integration of EEG associated with the experience of higher states of consciousness.
3. Greater integration and efficiency of brain functioning underlying cognitive processes — as measured by faster brain processing of cognitive and sensory stimuli; and by development of cognitive abilities that are associated with more integrated brain functioning, including increased intelligence, field independence, and ego development, all of which were previously thought to stop developing after the initial maturation of the brain in late childhood.
4. Greater integration and effectiveness in the total functioning of the brain, peripheral nervous system, and neuroendocrine processes — measured by more adaptive responses to stress by the autonomic nervous system and the endocrine system; and by reversal of the detrimental effects of the aging process, shown in a wide variety of physiological, cognitive, and behavioral variables.
Source: WHN