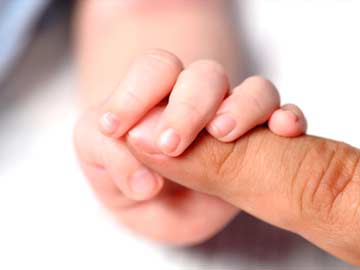 London: A British Hindu couple has won the right to appeal against a court ruling that ordered their five-month-old baby to be taken into social care over their decision not to give him a name.
The couple had argued that they were waiting for an official Hindu naming ceremony as per their religious beliefs but Justice Parker said the decision not to give the boy a name could be "emotionally harmful".
On Friday, the Hertfordshire-based couple were told they could challenge the decision in the Court of Appeal.
Justice Ryder ruled that the baby and his two-year-old brother should not be placed for adoption until the couple had aired their grievances to three appeal judges.
"Our (Hindu) religion means that we have to have a naming ceremony. They took the baby from us before we could do that. If the baby had been left with us he would have been given a name," the mother told 'The Daily Telegraph'.
Justice Parker, who sits in the Family Division of the High Court, had highlighted concerns about the father's hostility to social workers.
She also said she was concerned about the vulnerability of the mother, who had been diagnosed with a learning difficulty and said she was troubled by the couple's decision not to name the baby.
She decided that the baby should be taken into care after being told how his father assaulted one social worker and threatened to kill another.
The father appeared to have become frustrated by what he saw as an "invasive" approach by social services staff, and the judge said she thought he could be "dangerous".
The couple's two-year-old son was taken into care after another judge raised similar fears and described the father's behaviour towards social services staff as "dangerous".
The judge said the mother also had an older third child – by another man – who had gone into foster care as a toddler and lived with a relative.
The mother, who cannot be named for legal reasons, criticised the judge's approach: "We haven't had a fair hearing and we're going to appeal.
"I don't think I have learning disability and the judge hasn't given me a chance to prove that.
"And my partner only gets angry with social workers – no one else. The judge hasn't taken account of that. Anyone would be angry. We love our children and we're only human. And he has apologised."