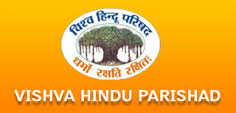 The Vishwa Hindu Parishad will hold a Virat Hindu Samajotsava in Hassan on March 10 and has invited Praveen Togadia, its international working president, as the main speaker. However, the Hassan district administration has hinted that it will not allow Dr. Togadia take part in the programme.
VHP Prachar Pramukh Basavaraj and working president of the programme's reception committee Chetan Narayan, at a press conference here on Thursday, said the event would be held as part of the VHP's golden jubilee celebrations.
Dr. Togadia would deliver the main speech. The programme will be attended by D. Veerendra Heggade of Dharmastala, Nirmalanandanath Swami of Adichunchanagiri Mutt, Shivarathri Deshikendra Swami of Suttur Mutt, Vishwesha Teertha Swami of Pejavar Mutt and several other seers.
Responding a question with regard to the recent ban on entry of Dr. Togadia into Bengaluru, Mr. Basavaraj said the government had been informed about the programme. So far the organisers had not been told about any restriction. "We believe the government will not restrict his entry," Mr. Basavaraj added. VHP volunteers would take out a Shobya Yatra on the day before the programme at the Hassan Institute of Medical Sciences grounds.
Deputy Commissioner Umesh H. Kusugal on Thursday said he was in consultation with the police and senior officers regarding Dr. Togadia's participation in the programme. "We may not allow his participation in the programme. We will take a final decision soon," he said.
Sources, however, have confirmed that the Deputy Commissioner had conveyed the government's decision to the organisers orally. The VHP is holding similar events in Udupi on March 9 and in Mysuru on March 11. Dr. Togadia has been invited for the three programmes.
Praveen Togadia has been invited as the main speaker for the March 10 event