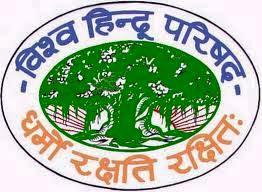 Vishwa Hindu Parishad on Thursday urged Telangana State Government to release more funds to renovate temples in old city and organise Bonalu festival in a grand fashion.
Addressing a press conference, VHP Andhra Pradesh president M. Ramaraju said the Government released meagre funds despite announcing Bonalu as State festival. The CM had convened a meeting with officials and it was announced to spend Rs. 10 crore for the festival but it didn't materialise.
"While funds from Endowments Department are used for upkeep of Mecca Masjid and the mosque at Public Garden in Nampally, why cannot higher amounts be allocated for the State festival," he asked. He said the Government was keeping with it money accrued through sale of temple lands but was not spending money on renovation of temples.