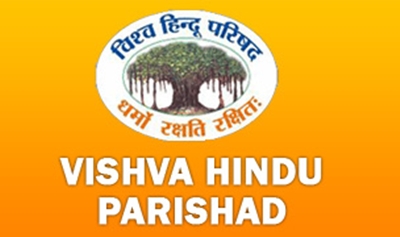 Vishwa Hindu Parishad (VHP) workers have been asked to invite Dalits to their homes and have food with them this Diwali. Also, the VHP workers will be visiting homes of the Dalits and have meal with them there.
This latest initiative, for which VHP's officiating president Pravin Togadia has made an appeal through a written statement, has been named as "Hindu Parivar Mitra".
As per the VHP, the workers have also been asked to befriend at least one Scheduled Caste or Scheduled Tribe family this Diwali and extend help in their need.
While VHP office-bearers claimed that the objective of the programme is completely social and "nothing political", sources said 'Hindu Parivar Mitra' initiative is an attempt to woo Dalit voters who can swing fortunes in many Assembly seats in Uttar Pradesh.
While Togadia was unavailable for comment, organisation's national spokesperson Surendra Jain said that VHP has issued an appeal to invite SC/ST families to their home for lunch or dinner on Diwali and visit their homes too. He claimed that objective of the "Hindu Parivar Mitra" was to unite the Hindu community that has got divided in different castes, "which has also led to social problem of untouchability".
VHP's Awadh Prant co-secretary Umesh Pandey said that 'Hindu Parivar Mitra' is a special campaign as different forces have divided the Hindu religions in different castes in past several decades and these castes have got associated with different political parties.
The VHP call has come at a time when RSS is holding three-day meet of its All India Working Committee from October 17 in Lucknow.
Amit Shah to attend RSS meet, arrives in Lucknow today
BJP national president Amit Shah will arrive in Lucknow Thursday on a two-day visit and will also attend the All India Working Body meeting of Rashtriya Swayamsevak Sangh (RSS) beginning in Lucknow Friday. After arriving, Shah is likely to meet RSS chief Mohan Bhagwat to draft the agenda for the national level meeting of the Sangh's decision making body. The three-day meeting will be held at Saraswati Sishu Mandir in Nirala Nagar area of Lucknow.  All top five office-bearers of RSS including Sarsanghchalak Mohan Bhagawat, BhaiyyaJi Joshi, Suresh Soni, Dattatreya Hosbale and Krishna Gopal have reached Lucknow.