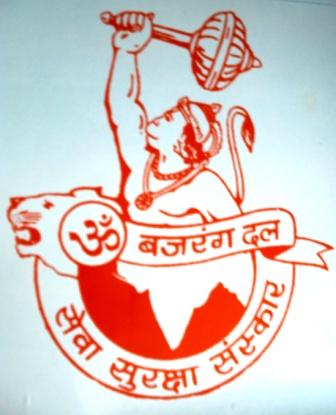 — By  | Jan 13, 2016 02:13 am
Manawar : Stone pelting by minorities on Shaurya Yatra conducted by Bajrangdal. The people from minority community pelted stones on the volunteers of Shourya Yatra conducted by Bajrangdal as it reached near Durga temple here on Monday.
The participants of the procession took shelter in the Durga temple to save themselves.
Since the volunteers were from different villages they were shocked to find the stone pelting by local residents out of the blue.
Several people including police chowki incharge Jyoti Patel, Dharampuri TI Sahu, and police constables were seriously injured in the incident.
A number of vehicles and shops were also set on fire following the incident.
It was alleged that due to insufficient police force the police could not control the riot which further encouraged the miscreants to go on a rampage.
However, when extra police force was deployed it was too late as the miscreants by then managed to damage the most and create a huge chaos in the region.
Two buses which were parked in the garage opposite Krishna garden near Manawar were also torched by the unruly mob. The miscreants also damaged other buses as well.
Since only one fire fighter was available in Manawar, the administration authorities had to call another fire fighter from Dharampuri to control the fire. Section 144 was imposed in the area by SDM Satyendra Singh.
According to the sources the stone pelting continued in Gandhinagar and Gulatiphade area when the report was filed.