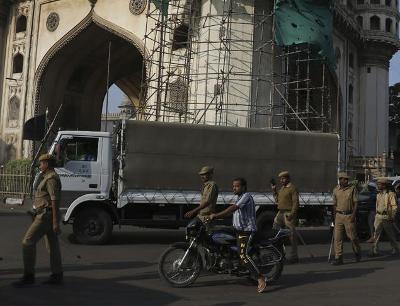 GANDHINAGAR: Vishwa Hindu Parishad (VHP), a rightwing organization, has launched a drive to enroll 5 lakh new volunteers in Gujarat before December 6.
General secretary of VHP , Ranchod Bharwad, and media in-charge of Gujarat, Jay Shah, in a joint press statement said, "The VHP has launched Hit Chintak membership drive to attract more youths to the organization. The drive launched today will last till December 6 when the VHP celebrates Babri mosque demolition day . The VHP and Bajrang Dal volunteers will go to cities and villages and explain the contribution of the VHP for the Hindu society ."
"The new members will have to pay Rs 20 as a donation for which we will issue a receipt with a description on VHP's activities like fight for the Hindu's security , gau raksha, fight against love jihad, conversion etc."
"Currently , we have 10 lakh Bajrang Dal members, 2,000 Satsang centres and more than 60 Sewa centres," Bharwad said.