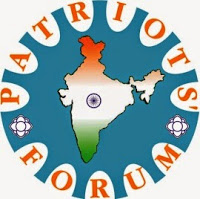 Dear Enlightened Readers,
o British Queen Elizabeth became the longest serving ruling monarch;
o AL Qaeda in two minds-said might join ISIS but also called them illegitimate;
o British PM has drawn up a "Kill List" of ISIS rebels;
o France joined the US-led alliance against the ISIS;
o Qatar joined the Saudi-led coalition;
o India was counted among the top ten fastest growing economies;
o Court OKs in favour of women officers being into combat force- a historic step;
o A number of Islamic bodies of significance have declared ISIS as un-Islamic;
o If we accept the crudities of the ISIS and others of the same ilk, the week under review had a lot of plus points, especially for India.
o In the face of Russia-Pak understanding of the former selling the most advanced version of fighter crafts, the talk between the Indian Home Minister and the visiting
Russian Interior Minister was significant. India talked about joint anti-terrorism action;
o India, Pakistan agreed not to react immediately on incidents of firing across the LoC and the international border;
o The nation paid tributes to Bharat Ratna Govind Ballabh Pant on his 131st birth anniversary on September 5,2015.
o Former philosopher President of India Sarvepalli Radhakrishnan's birthday (September 6) is observed as the "Teachers Day".
Thanking you & with regards,
Yours sincerely,
D.C. Nath
(On behalf of the Patriots' Forum)
 114 PF Weekly Newsletter <== Downloadable PDF File
Source: Patriots' Forum