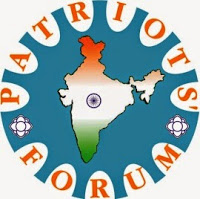 Dear Enlightened Readers,
On the occasion of Ganesh Puja, a 10-day long Hindu Puja/Festival, commencing on September 17, we wish you all
"Siddhi Vinayak Ganeshay Namaha"
The week under review had, for a change, more positives:
·  ISIS claimed attack on Pak army;
·  India, China meeting to improve ties;
·  First FIR filed in Kerala over links with the ISIS;
·  Historical Krishna—Godavari river linkage started;
·  An India-origin citizen became the Mayor of Bonn in Germany.
·  Indo-African Summit in New Delhi scheduled on October 29, 2015;
·  A new Prime Minister has taken over in Australia within the same party;
·  UNSC cleared a two-decade old plan for reconstitution of the Security Council;
·  US expressed concern over China's plan to build 3rd airport on South China Sea.
·  UN wants a probe into alleged war-crimes in Sri Lanka by a Special International Court.
·  Attempt in Kashmir by the Jamaat to bring all separatist groups together but not to support militancy.
·  The migration problem in EU countries has forced most of the nations' re-imposing border controls;
·  Nepal has adopted a new 'secular' Constitution. Agitation for taking the country back to a Hindu kingdom, however, continues;
·  Indo-Sri Lanka ties to improve with the 3-day long visit to India by the Sri Lankan Prime Minister. Tamil interest would be taken care of.
Thanking you & with regards,
Yours sincerely,
D.C. Nath
(On behalf of the Patriots' Forum)                                                                        .

115 PF Weekly Newsletter <== Downloadable PDF File
Source: Patriots' Forum